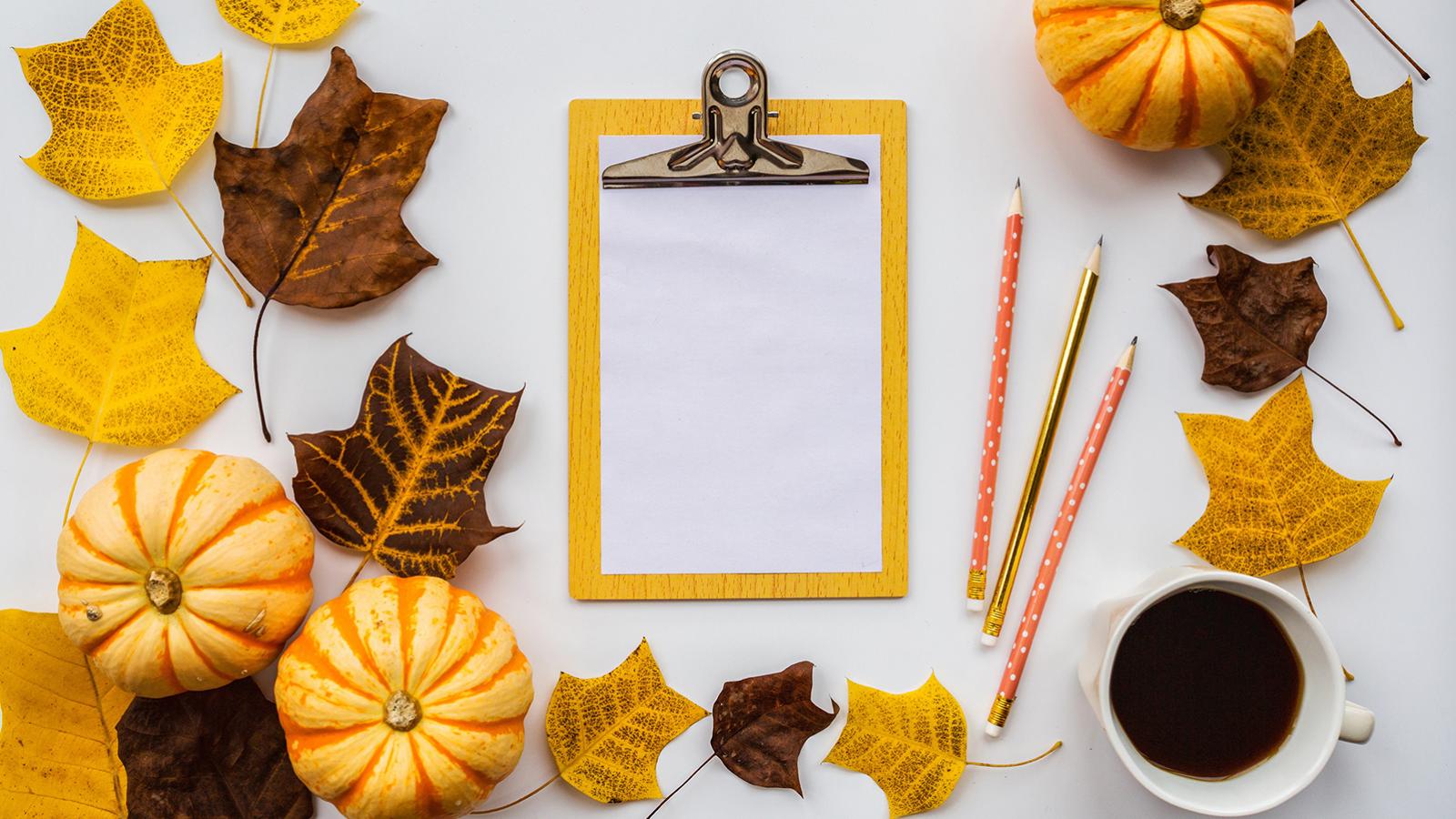 Body
History 7012 Historiography of Modern U.S. II
3 Credits
Instructor: Howard, C.
Days:  Friday
Time: 9:35- 12:20 pm
Description: Readings in Modern US history, 1945 to present                  
---
History 7255 Colonial Encounters: Europe and the World
Instructor:  Conklin, A.
Days:   Friday                         
Time:  12:45-3:30                                                                                                                                               
Description:  This graduate readings course will focus principally on 18th, 19th, and 20th -century European expansion overseas, and some of the many different kinds of colonial encounters that this expansion could produce.  The readings are designed to introduce students, first, to the latest thinking about modern empires as a global phenomenon, and, second, to a limited selection of different methodological approaches to the history of colonialism. This course will provide excellent background to those of you currently teaching, or intending to teach, Global History or Comparative Empires. Course requirements include completing all assigned readings, and two review essays (or a single longer essay). 
Tentative Readings (to be supplemented by articles):
Frederick Cooper and Jane Burbank, Empires in World History: Power and the Politics of Difference
Sara Johnson, The Fear of French Negroes : Transcolonial Collaboration in the Revolutionary Americas
David Todd, Velvet Empire (OUP 2021)
J.P. Daughton, In the Forest of No Joy: The Congo-Océan Railroad and the Tragedy of French Colonialism (W. W. Norton, 2021)
Marie A. Muschalek. Violence as Usual: Policing and the Colonial State in German Southwest Africa
Owen White, Blood of the Empire: Wine and the Rise and Fall of French Algeria (Harvard, 2020)
Ann Laura Stoler, Carnal Knowledge and Imperial Power: Race and the Intimate in Colonial Rule (Duke, 2002)
Susan Pedersen, The Guardians: The League of Nations and the Crisit of Empire
Adom Getachew, Worldmaking after Empire: The Rise and Fall of Self-Determination     
Hazel Carby, Imperial Intimacies: A Tale of Two Islands
Assignments: Regular attendance and participation in class; two papers (10-12 pages each).
Prerequisites and Special Comments: None                             
---
History 7401: East Asia and the Modern World/Modern Korean History
Instructor: Dr. Charles Kim (Univ of Wisconsin) and Dr. Suzy Kim (Rutgers)
Days:   Thursday                                            
Time: 4:45-6:45 PM                                                  
Course Description: This is a Korean studies e-school class that will be taught by Dr. Charles Kim of the University of Wisconsin and Dr. Suzy Kim of Rutgers University. The course will meet synchronously via Zoom. Designed as a discussion-driven seminar for graduate students, we will examine emerging scholarship and major debates in modern Korean history dealing with topics as varied as historiography, gender and women's history, colonial modernity, the Korean War, and postwar developments in both North and South Korea. The course includes treatment of Korea beyond its geographic borders to include transnational movements of people, culture, and capital, such as the Korean diaspora and the Korean Wave. Although we will question concepts such as "modern," modern Korean history generally refers to the "opening" of Korea in the late 19th century to the present. Readings will be drawn from a variety of disciplines and topics depending on recent publications in the field, but a solid grounding in historical methodology will drive analysis and discussion, in order to facilitate the completion of the final research project based on primary sources.
Course Goals
Critique historical methodology and current debates in modern Korean history.
Understand key theoretical concepts in historical analysis.
Complete substantive research project, not only analyzing and synthesizing multiple primary sources, but articulating a persuasive and innovative argument of one's own.
Assigned Readings: In a typical week, we will read one historical monograph or a combination of journal articles and book chapters that will be similar in total length to a single historical monograph.
Course Requirements: Requirements include: active participation in discussions every week; leading discussion 2-3 times over the course of the semester; weekly response papers; a proposal for your final paper; and a final paper.
---
History 7550 Readings in Military History
Instructor: Prof. Grimsley
Days:  Wednesday
Time:  12:45-3:30pm
Description: This course focuses on the emergence of modern total warfare, using the American Civil War as a key transitional episode; the reasons for the persistence of restraint in the midst of a highly destructive war (one that killed 2 percent of the US population and 8 percent of the men of military age); the conditions under which restraint broke down, and the impact of the war on the physical environment.
Assigned Readings:
Ten books and two articles, including:
David A. Bell, The First Total War: Napoleon's Europe and the Birth of Warfare as We Know It.
Lisa Brady, War Upon the Land: Military Strategy and the Transformation of Southern Landscapes During the American Civil War
Drew Gilpin Faust, This Republic of Suffering:  Death and the American Civil War.
Lisa Tendrich Frank, The Civilian War: Confederate Women and Union Soldiers during Sherman's March.
Mark Grimsley, The Hard Hand of War:  Union Military Policy Toward Southern Civilians, 1861-1865
Charles Royster, The Destructive War: William Tecumseh Sherman, Stonewall Jackson, and the Americans.
Daniel E. Sutherland, A Savage Conflict:  The Decisive Role of Guerrillas in the American Civil War.
Assignments: Course requirements include class participation, two book reviews (800 words each) and a 5,000 word analytical paper.
Prerequisites and Special Comments:  Graduate students only
---
History 7600 Studies in the History of Women and Gender
Instructor:  Soland, B.
Days:  Thursday         
Time:  7:00-9:45 pm
Description: Readings course for graduate students focusing on the history of women and gender.  The course content will be international, emphasizing cross-cultural comparisons.
---
History 7700 Graduate Readings in Environmental History
Instructor:  Elmore, B.
Days:  Tuesday          
Time:  1:10-3:55 pm                                                                                                                                    
Description:
This course offers graduate students an entry point into scholarship that fuses environmental history with the new history of capitalism. Global in scope, the class largely focuses on the history of American firms but traces corporate ecological effects beyond US borders. Commodities such as bananas, coffee, and Coca-Cola are all part of the conversation, as are industrial powerhouses, such as the Ford Motor Company and Standard Oil. By the end of the course, students should have a sound understanding of the ecological consequences wrought by major transformations in America's corporate economy from the Gilded Age to today.
Assigned Readings:
John Soluri's Banana Cultures: Agriculture, Consumption, and Environmental Change in Honduras and the United States
Greg Grandin's Fordlandia: The Rise and Fall of Henry Ford's Forgotten Jungle City
Ed Russell's War and Nature: Fighting Humans and Insects with Chemicals from World War I to Silent Spring 
More TBD…
Assignments: Professional book reviews and op-ed assignments.
Prerequisites and Special Comments: None
---
History 7725.  Graduate Colloquium in Power, Culture, and the State
4 Cr. hrs.   
Instructor: Brooke
Days: alternating Fridays
Time: 12:35-2:20 pm   
History 7725 will track the first year of the 2021-2023 Center for Historical Research program of lectures and seminars on the topic of
 "Crisis, Uncertainty, and History:  Trajectories and Experiences of Accelerated Change"
Instructor, John Brooke, Director, CHR. 
This graduate colloquium, and this CHR series, launches an examination of the problem of crisis in history.  Historians study trajectories of change through time.  We are concerned with the pace and causes of change and we are concerned with its experiential impact and societal outcomes.   And sometimes change accelerates, in a swirl of dynamic interactions that take us by surprise, leading us out of routines into unfamiliar spaces.  In common parlance, such moments of accelerated change are called crises, and they are characteristically accompanied by the experience of uncertainty.   This series was spurred by the sudden challenges and uncertainties in our recent and ongoing experience with the CoVid-19 pandemic, the murder of George Floyd and the acceleration of the Black Lives Matter Movement, and a crisis of constitution and political culture that has erupted with and since the 2020 election.   By the Autumn of 2021we hope to be in a position to assess the events of 2020, and to situate them into a longer sequence of conditions, impacts, and consequences.  We are already starting to reevaluate the past as well as the future in light of our moment of crisis.  New insights will have been inspired by scholars' own experiences in this crisis, a rare opportunity for the academy.   As disturbing, disruptive, and potentially transformative as our particular moment in the spring of 2020 has been for us, there have been a sequence of dynamic ruptures, crises, which have unfolded in the recent past.  Clearly, the dynamics and experience of "crisis" pervades our modern experience, and our historical work on the past 5000 years at minimum contains innumerable such "crisis moments." 
The scholars who have committed to present in 2021-22 include:
Robin Wagner-Pacifici, Sociology, New School for Social Research; author of What Is an Event? (Chicago, 2017);
Roberto Barrios, Anthropology, Southern Illinois University, author of Governing Affect: Neoliberalism and Disaster Reconstruction (Nebraska, 2017);
Geoffrey Parker, History, Ohio State University, author of Global Crisis: War, Climate Change and Catastrophe in the Seventeenth Century (Yale, 2013), and Emperor: A new life of Charles V (Yale, 2019).
Ling Zhang, History, Boston College   author The River, the Plain, and the State: An Environmental Drama in Northern Song China, 1048-1128 (Cambridge, 2016).
Joseph Manning, Classics, History, and Law, Yale University, author of The Open Sea: The Economic Life of the Ancient Mediterranean World from the Iron Age to the Rise of Rome (Princeton, 2018).
Jacob Soll, Philosophy, History and Accounting, University of Southern California and author of The Reckoning: Financial Accountability and the Rise and Fall of Nations (New York, 2014).
History 7725 meets half-time throughout the year.  [See below for credit details.]  The students in History 7725 meet with the scholars presenting in the CHR State Formations series as our 12:30-2:00 meeting, and then attend the seminar that afternoon from 3:30-5:00 p.m.  If there is no outside speaker, the colloquium will meet, by prearrangement, at the listed time of 12:30-2:00 p.m. on Fridays.  This course will meet roughly every other week for two semesters; these meetings will include the roughly six CHR Friday events and several opening and concluding colloquia meetings. 
Requirements for enrolled students:
Readings: To be assigned by the instructor (in consultation with each student and tailored to his or her specific interests) and the CHR State Formations presenters.
Attendance and participation at each Colloquium and Seminar. 
Preparation of a set of 3 to 5 questions on the background reading recommended by the presenter or assigned by the instructor, to be emailed to the class by noon on the Thursday before the paper is presented.
A 2-page critique of some combination of the background reading and the talk delivered by the speaker, due on the Wednesday following the Friday colloquium and seminar.
A roughly 20-page, double spaced analytical paper on a topic, chosen in consultation with the instructor, that in some clearly identifiable way draws on the lectures and themes of the series and the required reading. This could be a bibliographic essay dealing with relevant works of particular interest to each student; it could involve the application of the concepts and themes developed in the colloquium that are of particular relevance to your own research. This analytical paper will be due in class for our last meeting, and you should plan on discussing your work with your peers.
Credits and Grade: This is a year-long course meeting half-time each semester, counting for four graduate credits. Due to restrictions in the OSU Registration system, you will register for these four credits in the Autumn Semester; the course will not appear on your spring transcript.  A provisional letter grade will be awarded at the end of Autumn Semester and made permanent at the end of the Spring Semester.  This grade will appear as an Autumn 2021 grade on your transcript.
---
History 8300 Seminar in African History                       
Instructor: Dr. Sarah Van Beurden
Days: Thursday                                  
Time:  5.30-8.15pm
Description: This seminar will offer students the opportunity to work on a research and writing project. This could be a chapter of a dissertation, an article, an MA thesis, etc. The seminar is intended for students who work in the filed of African history, broadly conceived. Students working on European histories of empire in Africa, Africa in the context of international relations or global history, or African Studies with a historical component for example, are all welcome.
We will focus on identifying and describing a good research topic, seeking out sources and applying the appropriate methodologies, as well as working through the writing process together.
Assigned Readings:
Assignments:
Proposal + outline approx. 5-10 pages
Two additional 10-page papers with core content/processed research for final paper
Complete paper, min 40 pages
Peer review assignments
---
History 8400: Seminar in East Asian History: "Reading and Writing in Chinese; The Changing Face of Chinese Print Culture, 1800-2000"
Instructor: Reed
Days: Monday
Time: 12:45-3:20 pm
Description: 8400 is a research seminar in East Asian history; the topics for this course change regularly. This semester's theme has been suggested by the surge in scholarly publications related to Chinese print culture that began as a trickle with Evelyn Rawski's Education and Popular Literacy in Ch'ing China (1979), the Leo Ou-fan Lee and Andrew Nathan article "The Beginnings of Mass Culture: Journalism and Fiction in the Late Ch'ing and Beyond" (1985), and Joan Judge's Print and Politics, Shibao and the Culture of Reform in Late Qing China (1996). As suggested by these titles, "Chinese print culture" encompasses a very broad swath of media including books, journals, newspapers, ephemera, photographs, reprinted artworks and images, and their related issues. The shared course readings will reflect this range in order to encourage a broad spectrum of student-initiated research topics using chiefly primary sources (to the extent possible) as identified by each student. As is standard with research seminars, each student's final paper should be an article-length manuscript suitable for publication (e.g. in a professional scholarly journal) and/or presentation at a scholarly conference. Students engaged in writing a master's thesis or doctoral dissertation in a related field should complete a thesis/dissertation chapter as their seminar assignment.
Assigned Readings: Enough to introduce the topic and provide students with a shared lexicon.
Assignments: Completion of a research seminar paper or (thesis/dissertation) chapter of publishable quality.
Prerequisites and Special Comments: Open to graduate students from any department (History, Art History, DEALL, etc.) or the East Asian MA program with appropriate background. Reading ability in Chinese desirable but not required. Prior knowledge of Chinese history/studies strongly recommended. If you lack such knowledge but are interested in taking this class, please contact the professor in advance at reed.434@osu.edu. Students are strongly encouraged to use the summer break to explore the library and online databases to identify possible topics and sources.
---
History 8400 Seminar in East Asian History
Instructor: Reed, C.
Days: Monday
Time: 12:45-3:30 pm
Description: Graduate Research Seminar in East Asian History.
---
History 8550 Seminar in Military History
Instructor: Parker, G
Days:   Monday                                              
Time: 5:30-8:25 synchronous but online
Course Description:  This research/writing seminar provides an opportunity to undertake an original research project related to the field of military history, broadly defined, that could serve as a thesis chapter or, perhaps, be revised for publication in a refereed journal. 
Our course will begin by discussing how to
conceptualize a viable research topic;
identify appropriate sources; and
develop the practical skills, methodological approaches, and interpretive frameworks required to deploy these materials to optimal effect. 
The remainder of the course will allow time for research, writing, and rewriting.  Seminarians will also receive regular constructive feedback from both the course instructor and each other.
Assigned Readings:
Common readings will reflect the research interests of those who enroll.
Assignments:
Attend and participate in all group discussions;
Read and discuss all assigned readings;
Submit a research-based paper of between 25 and 50 pages by December 10, 2020.
Prerequisites and Special Comments
Completion of a 7000 course (preferably but not necessarily in military history) is required, unless exempted by the course instructor.
Those who enroll are strongly encouraged to discuss their research topic with the course instructor before the end of spring semester, 2021, so that they can carry out some research over the summer.