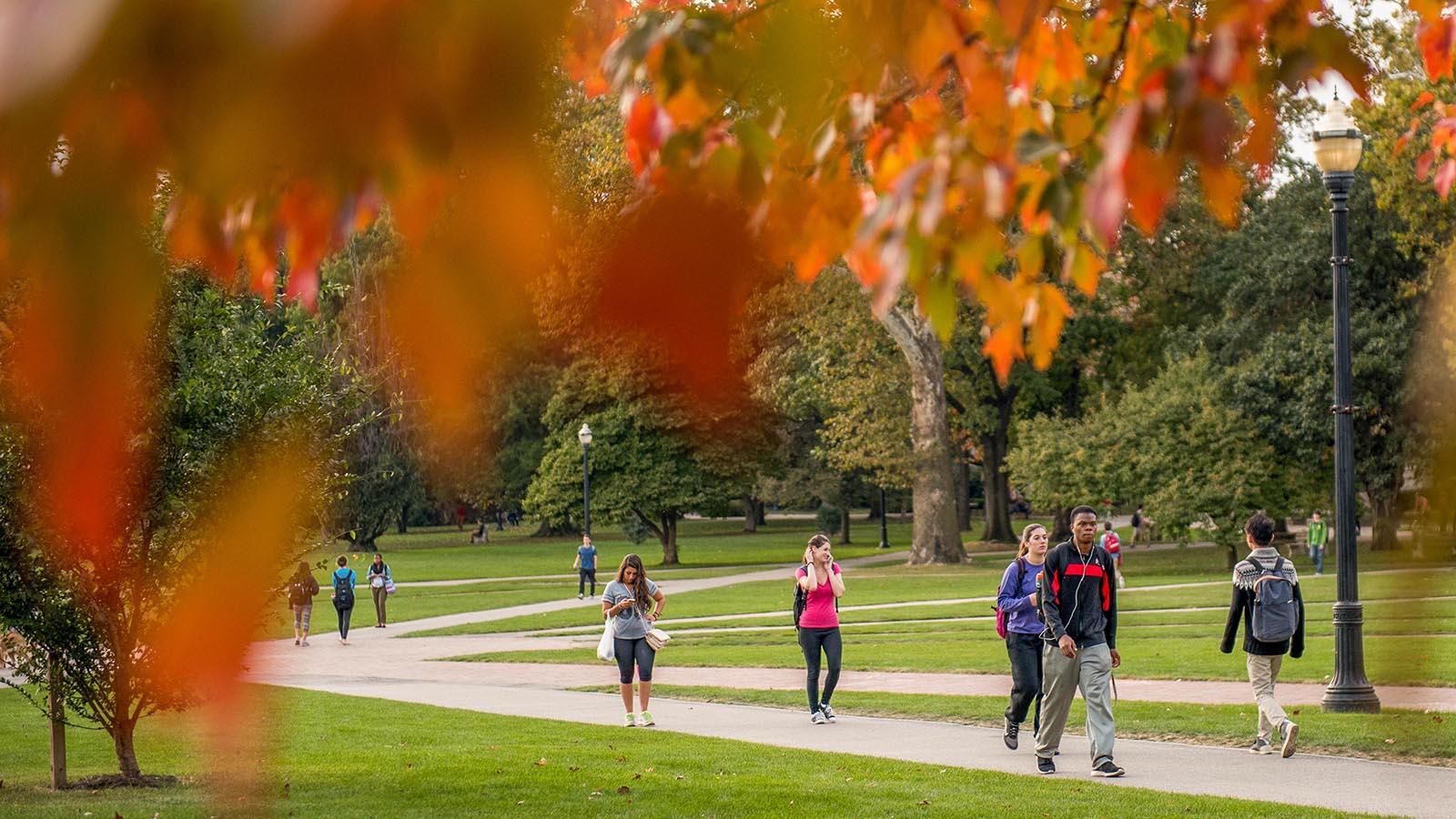 Body
History 7012- Historiography of Modern U.S. II  
Instructor: Rivers, Daniel
Days/Time: R, 11:00AM-1:45PM
Description: Readings in Modern US history, 1945 to present.
Prerequisites and Special Comments: Grad standing. Repeatable to a maximum of 15 cr hrs.
---
History 7087- Black Women in the United States
Instructor: Shaw, Stephanie
Days/Time: T, 5:00-7:45PM
Description: A study of historical and related scholarship on the history and experience of black women in the United States.
Prerequisites and Special Comments: Prereq: Grad standing. Repeatable to a maximum of 15 cr hrs or 5 completions. Cross-listed in AfAmASt.
---
History 7280- Studies in Russian, Soviet, and Eurasian History: "Tsarist Russia as Multiethnic, Multiconfessional Empire"  
Instructor: Breyfogle, Nicholas
Days/Time: F, 12:45-3:30PM  
Description:  This semester we will explore the theme "Tsarist Russia as Multiethnic, Multiconfessional Empire." This intensive reading course is designed to introduce students to the historiography of Tsarist Russia as a multiethnic, multiconfessional empire, and the contours of Russian imperialism and colonialism.  This topic has received significant attention since the collapse of the Soviet Union (and especially since the Russian invasions of Ukraine, beginning in 2014) and has altered fundamentally how the history of Imperial "Russia" is understood.  The course will range geographically from the Baltic provinces and Poland, through the Caucasus, Central Asia and Siberia, and includes a discussion of Jewish life.  Topically, the course explores how Russia strove to govern such extraordinary human heterogeneity; how the many non-Russian peoples of the empire experienced and reacted to Russian conquest and administration; how Russians and non-Russians interacted on a daily basis; and how differing non-Russian communities intermingled (or didn't) with each other within the confines of Russian control.  Throughout, the Russian case will be discussed in the context of Western European, Chinese, And Ottoman empire/imperialism, and theories of empire-building and frontier life broadly.
Required Texts / Assigned Readings: (tentative)
Valerie A. Kivelson and Ronald Grigor Suny, Russia's Empires.  New York: Oxford University Press, 2017.
Kelly O'Neill, Claiming Crimea: A History of Catherine the Great's Southern Empire. New Haven: Yale University Press, 2017.
Andrei A. Znamenski, Shamanism and Christianity: native encounters with Russian Orthodox missions in Siberia and Alaska, 1820-1917.  Greenwood.
Thomas Barrett, At the Edge of Empire: the Terek Cossacks and the North Caucasus frontier, 1700-1860.
Anna Zelkina, In quest for God and freedom: the Sufi response to the Russian advance in the North Caucasus
Faith Hillis, Children of Rus': Right-Bank Ukraine and the Invention of a Russian Nation.  Cornell University Press. 2013.
Ryan Tucker Jones, Empire of Extinction: Russians and the North Pacific's Strange Beasts of the Sea, 1741-1867
Paul Werth, The Tsar's Foreign Faiths: Toleration and the Fate of Religious Freedom in Imperial Russia
Agnes Kefeli, Becoming Muslim in Imperial Russia: Conversion, Apostasy, and Literacy
Eugene Avrutin, Jews and the Imperial State: Identification Politics in Tsarist Russia
Adeeb Khalid, The Politics of Muslim Cultural Reform: Jadidism in Central Asia
Robert Crews, For Prophet and Tsar: Islam and Empire in Russia and Central Asia
Edward C. Thaden, ed., Russification in the Baltic Provinces and Finland, 1855-1914
Willard Sunderland, The Baron's Cloak: A History of the Russian Empire in War and Revolution
Benjamin Nathans, Beyond the pale: the Jewish encounter with late imperial Russia. University of California Press, 2002.
Maya Peterson, Pipe Dreams: Water and Empire in Central Asia's Aral Sea Basin
Assignments:
Reading: 1 book per week
Informed and intelligent in-class discussion
Short summary essays
Final Historiographical essay
Prerequisites and Special Comments: Grad standing. Repeatable to a maximum of 15 cr hrs. Previous knowledge of Russian history is helpful, but by no means necessary.
---
History 7301- African History and Methodology  
Instructor: Kobo, Ousman
Days/Time: M, 5-7:45PM
Description: This seminar will explore various sources and methodological approaches for studying the past, with an extended focus on the concepts and techniques of collecting and utilizing oral sources. It is intended to enrich the skills of students whose research includes conducting, recording, analyzing and documenting oral sources. It particularly aims to promote the ethical practices of oral history by providing students with the critical skills for their own research, as well as exposing them to extensive readings on the debates concerning ethical approaches to collecting and using oral materials. The collection and recording of life histories has become popular among historians and other social science fields since the end of WW II. It has particularly helped to reconstruct the histories of people and groups who are underrepresented in the historical record. But it also provides fresh "human voice" to enrich historical accounts that would otherwise be derived sorely from written sources. Although offered as an African history course, the materials will range widely across fields within history as well as other disciplines that include oral sources in their methodology. By the end of the session, students will acquire an extensive knowledge of the philosophical and empirical debates concerning the validity of orality as sources of history and the various methodological approaches for collecting and analyzing these sources.
Assignments:
This seminar will require participants to concentrate their efforts on weekly reading, short writing assignments, and discussion instead of a lengthy research paper. Each member of the seminar will be assigned a specific reading each week, on which to write a response paper and to present it orally in class.  Papers are to be electronically distributed to all members of the seminar (including the instructor) at least 24 hours before class meetings.
Prerequisites and Special Comments: Prereq: Grad standing. Repeatable to a maximum of 15 cr hrs. Cross-listed in AfAmASt.
---
History 7550- Studies in military history (War Stories, Family Memories) 
Instructor: Cabanes, Bruno 
Days/Time: W, 5:30-8:15PM
Description: From 1914 onwards, with the development of total war, global history became family history. In this reading seminar, we'll be exploring the intimate dimension of war and its impact on kinship (real or fictive) and family members, as well as the traces of catastrophe (wars and genocides) in family memories. Using an interdisciplinary approach, this class is widely open and of interest to anyone working on Military history, Modern U.S. and Modern European History, Women's, Gender, and Sexuality history, the History of Family, World History, Literature, or Sociology. Guests speakers will be invited to present their work and to participate in online discussions with the seminar's participants.
Required Texts / Assigned Readings: (tentative)
Martha Hanna, Anxious Days and Tearful Nights: Canadian War Wives During the Great War (McGill-Queen's University Press, 2020) 
Michael Roper, The Secret Battle. Emotional Survival in the Great War (Manchester University Press, 2010) 
Jean Rouaud, Fields of Glory (1992) 
David MacFarlane, The Danger Tree: Memory, War, and the Search for a Family's Past (Bloomsbury, 2001) 
Ivan Jablonka, A History of the Grandparents I never Had (Stanford University Press, 2016) 
Atina Grossmann, Jews, Germans and Allies. Close Encounters in Occupied Germany (Princeton University Press, 2007) 
Daniel Mendelsohn, The Lost: A Search for Six of Six Million (HarperCollins, 2006) 
Assignments:
Students should come to class prepared and participate actively in discussions. Each student will present a book and lead class discussion once or twice during the semester and write two or three book reviews.
Prerequisites and Special Comments: Prereq: Grad standing. Repeatable to a maximum of 15 cr hrs.
---
History 7700- Graduate Readings in Environmental History
Instructor: Curtis, Kip
Days/Time: M, 2:15-5:00PM
Description: Graduate level readings course in the historiography and key themes in environmental history.
Prerequisites and Special Comments: Prereq: Grad standing. Repeatable to a maximum of 15 cr hrs or 5 completions.
---
History 7901- Colloquium in the Philosophy of History, Historiography, and the Historian's Skills II
Instructor: Staley, David
Days/Time: M, 2:15-5PM
Description: Colloquium on the principles of historical thought, historiography, and methods of historical research. Particular attention is paid to historical methods.
Prerequisites and Special Comments: Prereq: Grad standing. Repeatable to a maximum of 15 cr hrs.
---
Instructor: Walker, Lydia  
Days/Time: R, 2:15-5PM
Description: History 7906 will introduce you to the professional field of academic history, its culture, as well as its research, funding, and dissemination structures. It is designed to lay out the general expectations of professional historians along with the norms, unwritten scripts, and trajectories of the academic profession, broadly construed. The goal of the course is to expose you to the promise and challenges of academic history, providing tools and an environment in which to think critically about how you want to shape your PhD training and use your PhD in the long-term. While there is no single route and each person's path will be unique, there are general expectations, frameworks, and challenges you are likely to face. The course will introduce you to the central elements of and skills derived from graduate studies in history that lead to careers for people with PhDs in history. These include: the different ways you can conceptualize your work for different audiences (peers, funders, publics, etc.), practical aspects of research and writing, networking, different forms of knowledge dissemination, and how you can translate your scholarship and skills to various audiences.  
Assignments: Attendance/participation, draft grant application, draft oped, draft job materials. 
Prerequisites and Special Comments: Prereq: Grad standing.
---
History 8550- Seminar in Military History
Instructor: Parker, Geoffrey
Days/Time: M, 5:30-8:15PM
Description: This research/writing seminar provides an opportunity to undertake an original research project that could serve as a thesis chapter or, perhaps, be revised for publication in a refereed journal, related to the field of military history, broadly defined.   
Our course will begin by discussing how to  
conceptualize a viable research topic;  
identify appropriate sources; and  
develop the practical skills, methodological approaches, and interpretive frameworks required to deploy these materials to optimal effect.   
The remainder of the course will allow time for research, writing, and rewriting.  Seminarians will also receive regular constructive feedback from both the course instructor and each other. 
Assignments:
Attend and participate in all group discussions; 
Read and discuss all assigned readings; 
Submit a research-based paper of between 30 and 50 pages by December 8, 2023. 
 
Prerequisites and Special Comments:  Grad standing. Repeatable to a maximum of 15 cr hrs. Completion of a 7000 course (preferably but not necessarily in military history) is required, unless exempted by the course instructor. 
Those who enroll are strongly encouraged to discuss their research topic with the course instructor before the end of spring semester, 2023, so that they can carry out some research over the summer.