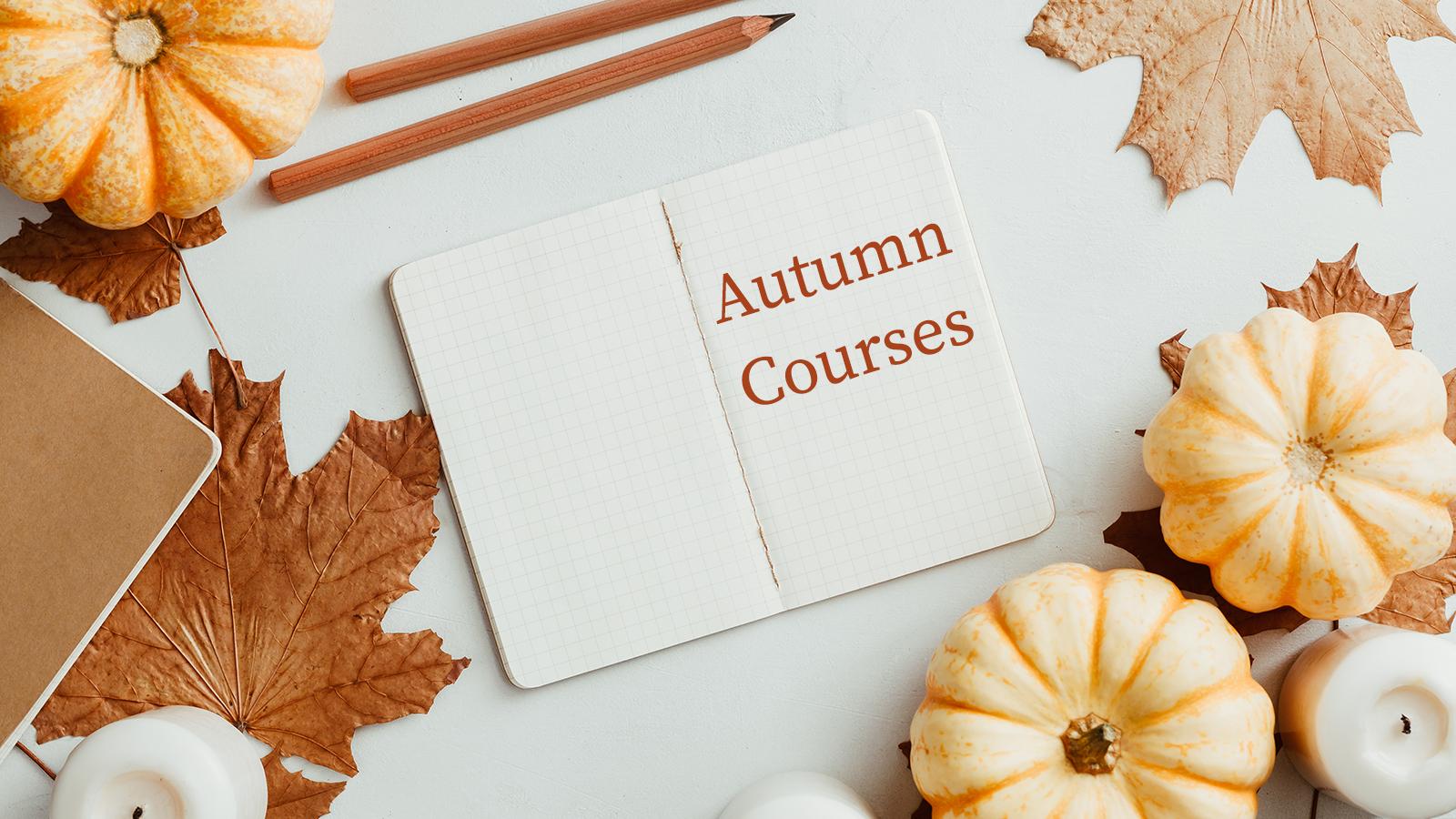 Body
HISTORY 7012 Historiography of Modern U.S. II
Instructor:  Howard, Clayton
Days: F
Time: 9:35 am -12:20 pm
Description: Readings in Modern US history, 1945 to present. 
Prerequisites and Special Comments: Grad standing.
---
History 7301 African History and Methodology
Instructor: Kobo, Ousman
Days: Tu
Time: 5:00 pm-7:45 pm
Description: This seminar will explore various sources and methodological approaches for studying the past, with an extended focus on the concepts and techniques of collecting and utilizing oral sources. It is intended to enrich the skills of students whose research includes conducting, recording, analyzing and documenting oral sources. It particularly aims to promote the ethical practices of oral history by providing students with the critical skills for their own research, as well as exposing them to extensive readings on the debates concerning ethical approaches to collecting and using oral materials. The collection and recording of life histories has become popular among historians and other social science fields since the end of WW II. It has particularly helped to reconstruct the histories of people and groups who are underrepresented in the historical record. But it also provides fresh "human voice" to enrich historical accounts that would otherwise be derived sorely from written sources. Although offered as an African history course, the materials will range widely across fields within history as well as other disciplines that include oral sources in their methodology. By the end of the session, students will acquire an extensive knowledge of the philosophical and empirical debates concerning the validity of orality as sources of history and the various methodological approaches for collecting and analyzing these sources.
Assignments: This seminar will require participants to concentrate their efforts on weekly reading, short writing assignments, and discussion instead of a lengthy research paper. Each member of the seminar will be assigned a specific reading each week, on which to write a response paper and to present it orally in class.  Papers are to be electronically distributed to all members of the seminar (including the instructor) at least 24 hours before class meetings.
---
HISTORY 7550 Studies in Military History, The Body in Modern Warfare (1914-1945)
Instructor:  Cabanes, Bruno
Days: Tu                     
Time: 5:30-8:15 pm
Description: Adopting an interdisciplinary approach, this reading seminar examines modern warfare and more specifically the two world wars as bodily experiences. We will focus on the following topics: the sensory experience of combat; war, public health, and military medicine; war violence and the dynamics of dehumanization; the construction of gender in wartime; love, sex, and sexual norms; the weaponization of food, hunger, and malnutrition; repatriation, missing bodies, and the politics of commemoration.
Tentative reading list:
Joanna Bourke, An Intimate History of Killing. Face to Face Killing in 20th Century Warfare
Lisa M. Budreau, Bodies of War. World War I and the Politics of Commemoration in America, 1919-1933
Lizzie Collingham, The Taste of War. World War II and the Battle for Food
Mary Cox, Hunger in War and Peace. Women and Children in Germany, 1914-1924
Paul Cornish and Nick Saunders, eds., Bodies in Conflict: Corporeality, Materiality and Transformation
Wendy Goldman and Donald Filtzer, Fortress Dark and Stern. The Soviet Home Front during World War II
Mark Harrison, The Medical History. British Military Medicine in the First World War
Mary Louise Roberts, Sheer Misery. Soldiers in Battle in WWII
Brandon Schechter, The Stuff of Soldiers: A History of the Red Army in World War II through Objects
Fabrice Virgili, Shorn Women. Gender and Punishment in Liberation France
Assignments: Students should come to class prepared and participate actively in discussions. Each student will present a book and lead class discussion once or twice during the semester and write three book reviews.
Prerequisites and Special Comments: Grad standing.
---
HISTORY 7575 Studies in Military Thought and Strategy                
Instructor: Grimsley, M.
Days:   W                                
Time: 12:45-3:30 p.m.
Description: This graduate readings course focuses on major themes in the formulation and implementation of national strategy, as well as basic issues that underpin the making of strategy; e.g., the causes of war, war termination, and the problem of moral judgment in war.  Emphasis is on preparation for the Ph.D. general examination.  (Note:  The course title is in the process of being re-named "Theory of War and Strategy," which better reflects its focus.)
Assigned Readings (tentative)
In addition to articles totaling about 75,000 words, the following books are required:
Robert B. Strassler (ed.), The Landmark Thucydides: A Comprehensive Guide to the Peloponnesian War.  New York:  Free Press, 1998.
Geoffrey Blainey, The Causes of War. 3rd Edition. New York: Free Press, 1988.
Michael Walzer, Just and Unjust Wars: A Moral Argument With Historical Illustrations. New York:  Basic Books, 2006. 
Fred Charles Iklé, Every War Must End. Revised Edition.  New York:  Columbia University Press, 2005.
Peter Paret, Felix Gilbert, and Gordon A. Craig (eds.) Makers of Modern Strategy from Machiavelli to the Nuclear Age. Princeton, N.J.: Princeton University Press, 1986.
Carl von Clausewitz, On War. Michael Howard, Peter Paret, and Bernard Brodie, eds. Indexed Edition. Princeton, N.J.: Princeton University Press, 1989.
Williamson Murray, Alvin Bernstein, and MacGregor Knox (eds.), The Making of Strategy: Rulers, States, and War. New York: Cambridge University Press, 1996.

Assignments
1.  Attendance (10 percent of course grade). 
2.  Participation (40 percent).  Students must participate fully in all discussions.  In addition, each student will be tasked to lead one of the sessions, and will be evaluated on their effectiveness in doing so.
3.  Critical Essay (50 percent).  Students will write a 3,000-word analytical response to a course-related question of the sort given in Ph.D. general examinations.
Prerequisites and Special Comments: Graduate students only.
---
HIST 7600: Sex, Race and Empire [Studies in Women's and Gender History]                                  
Instructor: Mytheli Sreenivas
Days:   Th                                           
Time: 2:15-5:00
Description: This course examines the intersections of race and sexuality in the histories of modern empires.  Taking examples from the Americas, Asia, and Africa, we ask how the interplay of race and sex shaped relationships between colonizer and colonized populations, and consider how imperial racial and sexual legacies shaped anticolonial resistance and postcolonial nationalisms.  Our readings will range widely across geographic contexts, and will consider decolonial and postcolonial approaches to historical research and writing. We will examine recent scholarship and older texts that have been important to shaping the field.
Assigned Readings: TBA. I would be glad to tailor readings to meet student needs/interests, so please contact me.
Assignments: Book reviews and a final essay.
Prerequisites and Special Comments: Prereq: Grad standing. If you have questions about the course, please contact Sreenivas.2@osu.edu
---
History 7725 Graduate Colloquium in Power, Culture and the State
Instructor: Brooke, John, Director, CHR
Days: Alternating Fridays
Time: 12:35 -2:20 pm
*History 7725 will meet half-time throughout the academic year 2022-23 and track the second year of the 2021-2023 Center for Historical Research program of lectures and seminars on the topic of
Description: "Crisis, Uncertainty, and History:  Trajectories and Experiences of Accelerated Change"
This graduate colloquium, and this CHR series, launches an examination of the problem of crisis in history.  Historians study trajectories of change through time.  We are concerned with the pace and causes of change and we are concerned with its experiential impact and societal outcomes.   And sometimes change accelerates, in a swirl of dynamic interactions that take us by surprise, leading us out of routines into unfamiliar spaces.  In common parlance, such moments of accelerated change are called crises, and they are characteristically accompanied by the experience of uncertainty.   This series was spurred by the sudden challenges and uncertainties in our recent and ongoing experience with the CoVid-19 pandemic, the murder of George Floyd and the acceleration of the Black Lives Matter Movement, and a crisis of constitution and political culture that has erupted with and since the 2020 election.   By the Autumn of 2021we hope to be in a position to assess the events of 2020, and to situate them into a longer sequence of conditions, impacts, and consequences.  We are already starting to reevaluate the past as well as the future in light of our moment of crisis.  New insights will have been inspired by scholars' own experiences in this crisis, a rare opportunity for the academy.   As disturbing, disruptive, and potentially transformative as our particular moment in the spring of 2020 has been for us, there have been a sequence of dynamic ruptures, crises, which have unfolded in the recent past.  Clearly, the dynamics and experience of "crisis" pervades our modern experience, and our historical work on the past 5000 years at minimum contains innumerable such "crisis moments." 
The scholars who have committed to present in 2022-2023 include:
Bedour Alagraa, African and African Diaspora Studies, University of Texas at Austin: Author of The Interminable Catastrophe: Fatal Liberalisms, Plantation Logics, and Black Political Life in the Wake of Disaster, in preparation.
Adia Benton, Cultural Anthropology, Northwestern University. author of   HIV Exceptionalism: Development through Disease in Sierra Leone (2015), Winner, 2017 Rachel Carson Prize, Society for The Social Studies of Science.
Sarah Muir, Anthropology , CUNY Graduate Center. Author of Routine Crisis: An Ethnography of Disillusion (2021).
Timothy Snyder, History, Yale University, author of The Road to Unfreedom: Russia, Europe, America (2018); On Tyranny: Twenty Lessons from the Twentieth Century (2017); Bloodlands: Europe between Hitler and Stalin (2010). 
Adam Tooze, History, Columbia University, author of Crashed: How a Decade of Financial Crises Changed the World (2018); The Deluge: The Great War and the Remaking of the Global Order, 1916-1931  (2014); Wages of Destruction: The Making and Breaking of the Nazi Economy (2006).
Ling Zhang, History, Boston College,  author The River, the Plain, and the State: An Environmental Drama in Northern Song China, 1048-1128 (2016). 
History 7725 meets half-time throughout the year.  [See below for credit details.]  The students in History 7725 meet with the scholars presenting in the CHR State Formations series as our 12:30-2:00 meeting, and then attend the seminar that afternoon from 3:30-5:00 p.m.  If there is no outside speaker, the colloquium will meet, by prearrangement, at the listed time of 12:30-2:00 p.m. on Fridays.  This course will meet roughly every other week for two semesters; these meetings will include the roughly six CHR Friday events and several opening and concluding colloquia meetings. 
 Requirements for enrolled students:
Readings: To be assigned by the instructor (in consultation with each student and tailored to his or her specific interests) and the CHR State Formations presenters.
Attendance and participation at each Colloquium and Seminar. 
Preparation of a set of 3 to 5 questions on the background reading recommended by the presenter or assigned by the instructor, to be emailed to the class by noon on the Thursday before the paper is presented.
A 2-page critique of some combination of the background reading and the talk delivered by the speaker, due on the Wednesday following the Friday colloquium and seminar.
A roughly 20-page, double spaced analytical paper on a topic, chosen in consultation with the instructor, that in some clearly identifiable way draws on the lectures and themes of the series and the required reading. This could be a bibliographic essay dealing with relevant works of particular interest to each student; it could involve the application of the concepts and themes developed in the colloquium that are of particular relevance to your own research. This analytical paper will be due in class for our last meeting, and you should plan on discussing your work with your peers.
Credits and Grade: This is a year-long course meeting half-time each semester, counting for four graduate credits. Due to restrictions in the OSU Registration system, you will register for these four credits in the Autumn Semester; the course will not appear on your spring transcript.  A provisional letter grade will be awarded at the end of Autumn Semester and made permanent at the end of the Spring Semester.  This grade will appear as an Autumn 2022 grade on your transcript.
---
HISTORY 7755 The History of the Idea of Race in Europe
Instructor: Conklin, Alice
Days: W                                                                                  
Time:  12:45-3:30
Description:  This course will introduce students to themes in the history of race and the application of these ideas in Western Europe and European empires in the 18th, 19th and 20th centuries.  Themes to be investigated include race and the abolition of slavery;  the development of scientific racism;  notions of race degeneration and the birth of eugenics;  anti-semitism before 1914;  race, science and imperial power;  Orientalism, Otherness and empire;  racial science in Europe from World War I to 1945;  and anti-racism in the postwar era.
Assigned Readings: Tentative
Bernasconi, Robert and Tommy Lott (eds.). The Idea of Race
Burleigh, Michael and Wolfgang Wippermann. The Racial State: Germany 1933-1945
El-Tayeb, Fatima. European Others (library e-book)
Frederickson, George, Racism, A Short History (library e-book)
Lake, Marilyn and Henry Reynolds, Drawing the Global Colour Line: White Men's Countries and the International Challenge of Racial Equality (library e-book)
MacMaster, Neil. Racism in Europe 1870-2000 (library e-book)
Semley, Lorelle. To be Free and French : Citizenship in France's Atlantic Empire
Laurent Dubois, Soccer Empire
Assignments: Regular attendance and participation in class; two papers (10-12 pages each).
Prerequisites:  Permission of the Instructor
---
HISTORY 7800 Introduction to Public History
Instructor: Staley, David
Days: TBD                                                      
Time: TBD
Description: Survey of the field of Public History.
Prerequisites and special comments:  Grad standing.
---
HISTORY 7905 Pedagogy & Professional Development
Instructor: Staley, David
Days: M                                                          
Time: 2:15-5:00 pm
Description: Basic ideas and techniques for effective teaching of college history; emphasis on classroom application.  Also, professional development, esp. locating funding sources for their study, research, conferences & other professional activities.
Prerequisites and special comments:  Grad standing. This course is graded S/U
---
HISTORY 8550 Seminar in Military History
Instructor: Geoffrey Parker
Days:   M                                            
Time: 5:30-8:25 Online
Description: This research/writing seminar provides an opportunity to undertake an original research project that could serve as a thesis chapter or, perhaps, be revised for publication in a refereed journal, related to the field of military history, broadly defined. 
Our course will begin by discussing how to
1) conceptualize a viable research topic;
2) identify appropriate sources; and
3) develop the practical skills, methodological approaches, and interpretive frameworks required to deploy these materials to optimal effect. 
The remainder of the course will allow time for research, writing, and rewriting.  Seminarians will also receive regular constructive feedback from both the course instructor and each other.
Assignments:
Attend and participate in all group discussions;
Read and discuss all assigned readings;
Submit a research-based paper of between 30 and 50 pages by December 9, 2022.
Prerequisites and Special Comments
Completion of a 7000 course (preferably but not necessarily in military history) is required, unless exempted by the course instructor.
Those who enroll are strongly encouraged to discuss their research topic with the course instructor before the end of spring semester, 2022, so that they can carry out some research over the summer.
---
HISTORY 8700 Seminar in Environmental History, Technology, and Science
Instructor: Christopher Otter
Days:   M                                            
Time: 2:15-5:00 pm Online
Description: This research and writing seminar provides the opportunity for students to produce a research paper in the history of environment, health, science, and technology, broadly defined. This piece of work can be a dissertation chapter or a publishable article.
Prerequisites: Grad standing.