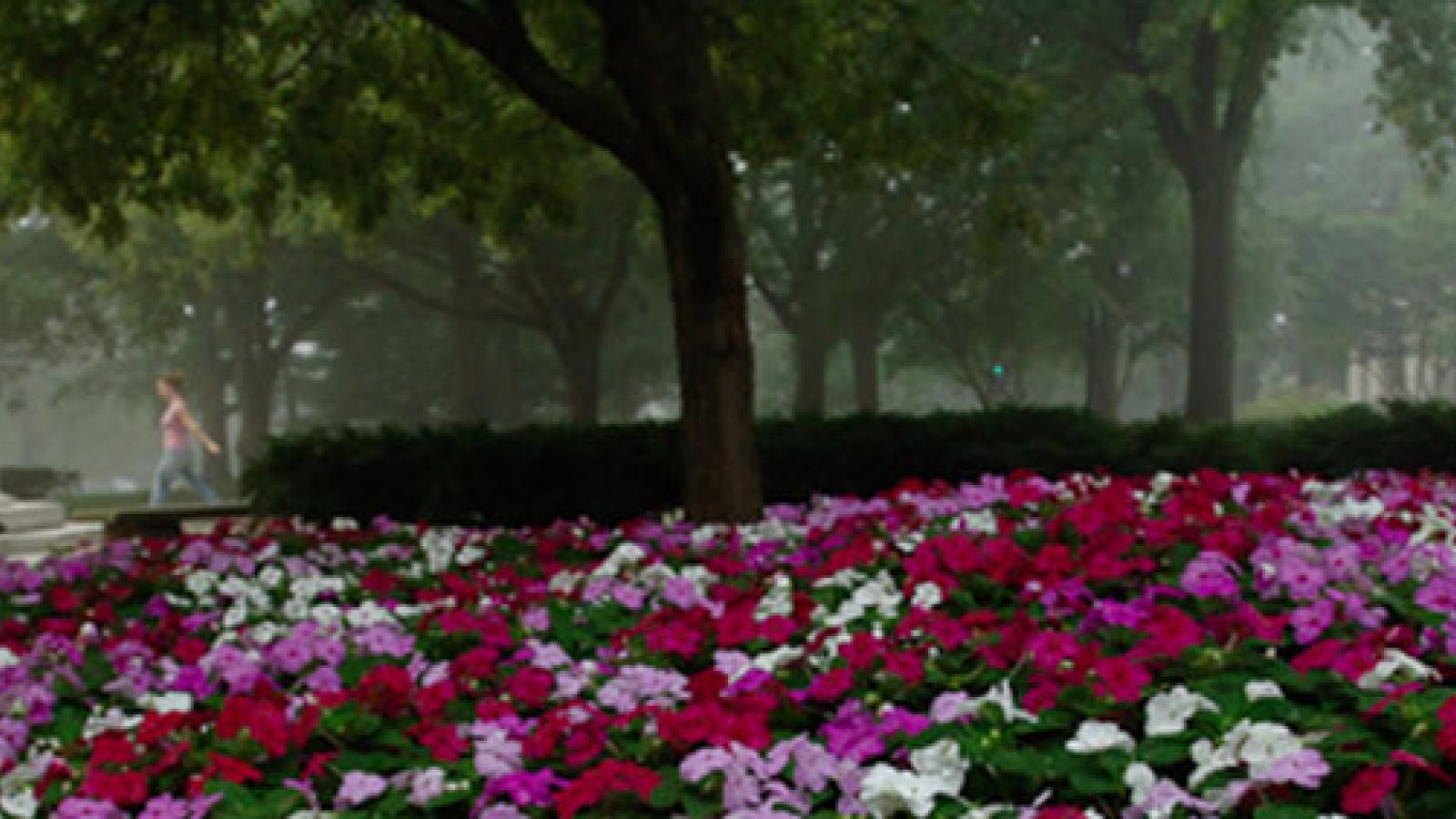 Body
History 7086 The Civil Rights and Black Power Movements
Instructor: Hasan Jeffries
Days: M
Times: 12:00-2:45 pm
Instruction Mode: Hybrid
Description: This course examines the origins, evolution, and outcomes of the African American freedom struggle, focusing on the Civil Rights and Black Power movements.
Prerequisites and Special Comments: Graduate standing.
---
History 7280 Studies in Russian, Soviet, and Eurasian History
Instructor: David Hoffman
Days: M
Times: 9:10-11:55 am
Instruction Mode:   In Person
Description: This course is a graduate colloquium on selected topics in Soviet history.  The purpose of the course is to introduce students to the most influential works and approaches in the field.  Each week we will discuss a major book on Soviet history with attention both to the historical events discussed and the historiographical approach utilized by the author.
Assigned Readings:
 The Soviet Tragedy by Martin Malia
Making War, Forging Revolution by Peter Holquist
Making Uzbekistan by Adeeb Khalid
Magnetic Mountain by Stephen Kotkin
Stalinism on the Frontier of Empire by Elena Shulman
Ivan's War: Life and Death in the Red Army by Catherine Merridale
The Legacy of the Siege of Leningrad by Lisa Kirschenbaum
The Revenge of the Past by Ronald Grigor Suny
Everything Was Forever, Until It Was No More by Alexei Yurchak
Assignments:  Students will be expected to complete all readings and participate in weekly discussions.  Class participation will account for 50% of the final grade.  The only written assignment for the course will be a take-home essay at the end of the quarter.  At the last class meeting, the instructor will give students several topics, and students should choose one as the basis of the essay.  Students will then have two weeks to write a 12-page (typed and double-spaced) essay based on the readings for the course.  No additional reading or research will be required.  This format is designed to encourage students to give maximum attention and thought to the assigned readings during the quarter.  Such attention will provide the best preparation for the final essay.
Prerequisites and Special Comments: This course is open to all graduate students.
---
History 7350 Revolutions and Revolutionaries in the Modern Middle East  
Instructor: Yigit Akin
Days: Th                                           
Time: 2:15-5:00
Instruction Mode: In Person
Description:
This graduate seminar focuses on the social, cultural, and political revolutions in the history of the Modern Middle East and their main actors. We will explore the general questions of why and how an event/phenomenon becomes a "revolution" and how a revolution shapes state and society. The seminar will examine constitutional revolutions, the Wilsonian uprisings, anti-colonial protests and the Third World revolutions, the global Islamic revolutions, and finally the Arab uprisings. We will read major scholarly monographs on revolutions in the Middle East and become familiar with key historical and theoretical debates about root causes and impacts of revolutions. Our discussions will not only focus on the intellectual and political elites, but we will also examine how non-elite individuals and groups have shaped revolutionary processes.
Assigned Readings:
Jack A. Goldstone, Revolutions: A Very Short Introduction (Oxford, 2014)
Ziad Fahmy, Ordinary Egyptians: Creating the Modern Nation Through Popular Culture (Stanford, 2011)
Hale Yılmaz, Becoming Turkish: Nationalist Reforms and Cultural Negotiations in Early Republican Turkey (1923-1945) (Syracuse, 2013)
Cemil Aydin, The Politics of Anti-Westernism in Asia: Visions of World Order in Pan-Islamic and Pan-Asian Thought (Columbia, 2007)
Charles Kurzman, An Unthinkable Revolution in Iran (Harvard, 2004)
Glenn E. Robinson, Global Jihad: A Brief History (Stanford, 2020)
Assignments:
Active participation in discussions every week, final research paper
Prerequisites and Special Comments:
This course is open to all graduate students
---
History 7410 Studies in Pre-Modern Chinese History
Instructor: Ying Zhang
Days: We
Times: 4:30-7:15 pm
Instruction Mode: In Person
Description: Intensive study, through reading and discussion, of major issues and recent scholarship in pre-modern Chinese History.
Prerequisites and Special Comments: Graduate standing.
---
History 7500 Studies in International History
Instructor: Christopher Nichols
Days: Tu
Times: 5:30-8:15 pm
Instruction Mode: In Person
Description: 
This course is an advanced overview and exploration of the state of the field of the "U.S. and/in the World"/aka American Diplomatic History. The focus is both on the history and on the historiography of the field, with an emphasis on recent work, and with an eye to preparing students to understand, research, and write on specific areas within this dynamic field. We will track two central through-line themes across the history and historiography in this class: the role of ideology and the role of religion in shaping U.S. foreign policy and relations to and with the world broadly. In so doing, however, readings, discussions, and assignments will not be limited to those themes. Another key set of concepts will revolve around understandings and practices of empire in debates over the U.S.'s place on the continent, in the hemisphere, and around the world. The course will investigate the increasingly heterogeneous and global methodologies deployed by scholars in the field, including a focus on law, environment, gender and sexuality, science and culture, immigration and citizenship, war and peace, human rights, slavery and capitalism, policy formation and strategy, transnationalism, and more.
Students with a wide variety of interests, such as gender, race, politics, philosophy, economics, religious studies, popular culture, the environment, history of science, literature, film, intellectual and cultural history, American studies, comparative studies, peace studies, military history, and, of course, international and diplomatic history as well as political science are encouraged to enroll and to be actively engaged in shaping the assignments toward their interests and needs.
Assigned Readings:
Eliga Gould, Among the Powers of the Earth: The American Revolution and the Making of a New World Empire (2014);
Caitlin Fitz, Our Sister Republics: The United States in an Age of American Revolutions (2017);
Emily Conroy-Krutz, Christian Imperialism: Converting the World in the Early American Republic (2018);
Matthew Karp, This Vast Southern Empire: Slaveholders at the Helm of American Foreign Policy (2018);
April Merleaux, Sugar and Civilization: American Empire and the Cultural Politics of Sweetness (2015);
Erez Manela, The Wilsonian Moment: Self-Determination and the International Origins of Anticolonial Nationalism (2009);
Keisha Blain, Set the World on Fire: Black Nationalist Women and the Global Struggle for Freedom (2019);
Elizabeth Borgwardt, A New Deal for the World: America's Vision for Human Rights (2007);
Carol Anderson, Eyes off the Prize: The United Nations and the African American Struggle for Human Rights, 1944-1955 (2003);
Jacob Hamblin, Arming Mother Nature: The Birth of Catastrophic Environmentalism (2017);
Sarah Snyder, From Selma to Moscow: How Human Rights Activists Transformed U.S. Foreign Policy (2018);
Joanne Meyerowitz, A War on Global Poverty: The Lost Promise of Redistribution and the Rise of Microcredit (2021);
Daniel Immerwahr, How to Hide an Empire: A History of the Greater United States 2020);
Nichols and Milne, eds., Ideology in U.S. Foreign Relations: New Histories (2022).
Assignments:
Leading one class session; two book reviews; one op-ed; choice of one op-ed or one draft syllabus; final historiographical essay.
Prerequisites and Special Comments: Graduate standing.
---
History 7500 Studies in International History
Instructor: Joseph Parrott
Days: Fr
Times: 2:15-5:00 pm
Instruction Mode: In person
Description: Colloquium in International History
Prerequisites and Special Comments: Graduate standing.
---
History 7550 Studies in Military History – War beyond Warfare
Instructor: Lydia Walker
Days: We                                         
Time: 5:30-8:15PM
Instruction Mode: In person
Description: Since the end of the Second War, most wars that have been fought lack a formal declaration of war and are called something besides war—insurgency, police action, peacekeeping, etc. In order to study this history, this graduate seminar engages with key texts that deal with issues of global violence and intervention since 1945, particularly in regions in what we now call the Global South. Particular attention is paid to recent scholarship, trends in publishing, and different genres (international/global histories versus area studies, edited volumes, first books derived from dissertations, books published with academic presses versus crossover books, etc.). This focus on the structure, formulation, and audience for works of scholarship—alongside their content, argument, and intervention—is aimed to help you think through potential frameworks and research design for your future dissertation.
Assigned Books:
Paul Chamberlin, The Cold War's Killing Fields: Rethinking the Long Peace (HarperCollins, 2019).
Jianglin Li, (Susan Wilf, trans.) Tibet in Agony:  Lhasa 1959 (Harvard University Press, 2016).
Kirsten Weld, Paper Cadavers: The Archives of Dictatorship in Guatemala (Duke University Press, 2014).
Brian Drohan, Brutality in an Age of Human Rights: Activism and Counterinsurgency at the End of the British Empire (Cornell University Press, 2018).
Samuel Fury Childs Daly, A History of the Republic of Biafra: Law, Crime, and the Nigerian Civil War (Cambridge University Press, 2020).
Elisabeth Leake, Afghan Crucible: The Soviet Invasion and the Making of Modern Afghanistan (Oxford University Press, 2022).
Christian A. Williams, National Liberation in Postcolonial Southern Africa: A Historical Ethnography of SWAPO's Exile Camps (Cambridge University Press, 2015).
Robbie Shilliam, The Black Pacific: Anticolonial Struggles and Oceanic Connections (Bloomsbury, 2015).
Karim Makdisi and Vijay Prasad (eds.), The Land of Blue Helmets: The United Nations and the Arab World (University of California Press, 2016.
Schrader, Badges without Borders:  How Global Counterinsurgency Transformed American Policing (University of California Press, 2019).
Samuel Moyn, Humane: How the United States Abandoned Peace and Reinvented War (Farrar, Straus, and Giroux, 2021).
Assignments: presentation, seminar paper
Prerequisites and Special Comments: Graduate standing.
---
History 7600 Studies in the History of Women and Gender, Women, Gender and Sexuality in Modern European History
Instructor: Birgitte Soland
Days: Mo
Times: 7:00-9:45 pm
Instruction Mode: In Person
Description: This intensive reading course is designed to provide graduate students from a range of academic disciplines with a broad introduction to the history of women, gender and sexuality in Modern Europe, and to the theoretical approaches and methodologies employed by scholars working in this field.  Our readings will be clustered around a number of topics including cultural constructions of gender, and sexuality; sexuality and the law; female sexuality and life course options; normative and non-normative sexualities; sexology and psychiatry; and feminism and sexual liberation movements.
Assigned Readings: To be determined.  All required readings will be available through the OSU Library system.
Prerequisites and Special Comments: Graduate standing.
---
History 7900 Colloquium in the Philosophy of History, Historiography, and the Historian's Skills
Instructor: Greg Anderson
Days: T
Times: 2:15-4:30 pm
Instruction Mode: In Person
Description:  This is the History Department's required foundation course for advanced study in the discipline. It offers a broad introduction to contemporary ways of exploring and interpreting realities past and present. To do this, it combines an overview of the evolution of history as a discipline with discussion of the currents of social/critical theory which have shaped the more influential modes of historical analysis along the way. The course focuses in particular on historiographical and theoretical developments of the past fifty years or so. And to support Department's express commitment to anti-racism, it foregrounds theoretical currents that seek to expose forms of systemic racism, both in conventional modern historical practice and in the modern capitalist world as a whole. Ultimately, the class aspires to help students prepare themselves for the job market, both as critically self-aware citizen-historians and as critically informed evaluators of the thought and work of others.
Assigned Readings: All on Carmen
Assignments: Final Paper
Prerequisites and Special Comments:  Open to graduate students in History and other departments
---
History 7910 Prospectus Writing and Professional Development   
Instructor: Stephanie Smith
Days:  Th 
Times: 5:30-8:15 pm
Instruction Mode: In Person
Description: This seminar is dedicated to researching and writing your dissertation prospectus. Throughout the semester we will focus on the craft of historical writing, strategies, and the practicalities of launching a research project. As we move through the class, you will analyze various issues, including your topic/questions/significance; your argument/thesis; historiography; method and theory; primary and secondary sources; organization; timetable; research plan; funding; and your bibliography. We also will consider such matters as grammar and style. By the end of this course, you will have produced a dissertation prospectus that you will present to your committee members.
In preparing your prospectus you will draw particularly on three areas of support:
First, your fellow students are a valuable source for feedback. In this course you will help each other launch your projects.
Second, I will read your drafts and offer advice.
Third, your advisor and members of your dissertation committee are the experts to whom you will turn for substantive advice about archives, resources, and the feasibility of your project.
 
Prerequisites and Special Comments: Graduate standing.
---
History 8650 Seminar in World History                   
Instructor: Sarah Van Beurden
Days:     Mo                                                     
Time: 4:00 -6.45pm
Instruction Mode:  In Person
Description: This seminar will offer students the opportunity to work on a research and writing project. This could be a chapter of a dissertation, an article, an MA thesis, etc. The seminar is intended for students who work in the field of World history, broadly defined. Students working on Colonial or Postcolonial History, History of International Relations, Global History, etc., are all welcome.
We will focus on identifying and describing a good topic, selecting sources and applying the appropriate methodologies, as well as working through the writing process together.
Prerequisites and Special Comments: Graduate standing