Image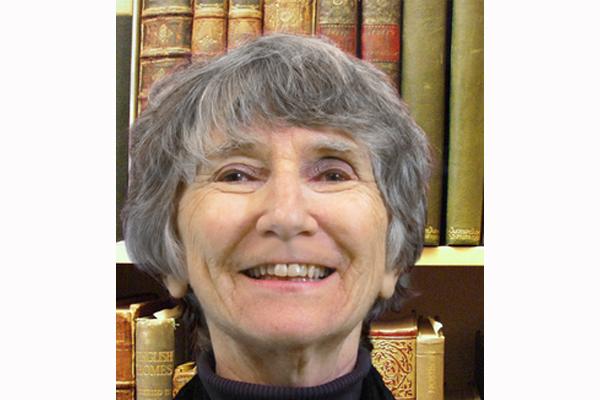 April 7, 2021
4:00PM - 5:15PM
Date Range
Add to Calendar
2021-04-07 16:00:00
2021-04-07 17:15:00
"The Unexpected Arrivals: Soviet Jewish Immigration to West Germany, 1973 to 1989," Carole Fink
This is an Emertius Academy Lecture Series Event. Sparking an almost unknown chapter in contemporary Jewish, German, and international human rights history, more than 500 Soviet Jews unexpectedly arrived in West Berlin in 1974. These migrants, after undergoing the arduous process of leaving the USSR, had not only asserted their freedom to choose their destination but had also selected a startling place to settle – Germany, the "land of the murderers" long vilified by Moscow. Surprised and ill-prepared, the West Berlin and West German governments – wavering between welcome and expulsion and facing domestic and diplomatic repercussions – devised stopgap measures that ultimately led to a small but significant increase in the Federal Republic's tiny Jewish community before 1990. Programming note: This lecture will begin with brief remarks from President Kristina M. Johnson. Register here. The Emeritus Academy hosts a monthly lecture series in which members discuss their current research and creative activities. Lectures are free and open to the public, occurring at 4 p.m. on the first Wednesday of each month during the academic year. Though normally held in the Grand Lounge of the Faculty Club, the lectures will be delivered online via Zoom until further notice
Via Zoom
OSU ASC Drupal 8
ascwebservices@osu.edu
America/New_York
public
Date Range
Add to Calendar
2021-04-07 16:00:00
2021-04-07 17:15:00
"The Unexpected Arrivals: Soviet Jewish Immigration to West Germany, 1973 to 1989," Carole Fink
This is an Emertius Academy Lecture Series Event. Sparking an almost unknown chapter in contemporary Jewish, German, and international human rights history, more than 500 Soviet Jews unexpectedly arrived in West Berlin in 1974. These migrants, after undergoing the arduous process of leaving the USSR, had not only asserted their freedom to choose their destination but had also selected a startling place to settle – Germany, the "land of the murderers" long vilified by Moscow. Surprised and ill-prepared, the West Berlin and West German governments – wavering between welcome and expulsion and facing domestic and diplomatic repercussions – devised stopgap measures that ultimately led to a small but significant increase in the Federal Republic's tiny Jewish community before 1990. Programming note: This lecture will begin with brief remarks from President Kristina M. Johnson. Register here. The Emeritus Academy hosts a monthly lecture series in which members discuss their current research and creative activities. Lectures are free and open to the public, occurring at 4 p.m. on the first Wednesday of each month during the academic year. Though normally held in the Grand Lounge of the Faculty Club, the lectures will be delivered online via Zoom until further notice
Via Zoom
Department of History
history@osu.edu
America/New_York
public
Description
This is an Emertius Academy Lecture Series Event.
Sparking an almost unknown chapter in contemporary Jewish, German, and international human rights history, more than 500 Soviet Jews unexpectedly arrived in West Berlin in 1974. These migrants, after undergoing the arduous process of leaving the USSR, had not only asserted their freedom to choose their destination but had also selected a startling place to settle – Germany, the "land of the murderers" long vilified by Moscow. Surprised and ill-prepared, the West Berlin and West German governments – wavering between welcome and expulsion and facing domestic and diplomatic repercussions – devised stopgap measures that ultimately led to a small but significant increase in the Federal Republic's tiny Jewish community before 1990.
Programming note: This lecture will begin with brief remarks from President Kristina M. Johnson.
Register here.
The Emeritus Academy hosts a monthly lecture series in which members discuss their current research and creative activities. Lectures are free and open to the public, occurring at 4 p.m. on the first Wednesday of each month during the academic year. Though normally held in the Grand Lounge of the Faculty Club, the lectures will be delivered online via Zoom until further notice
Events Filters:
---