September 9, 2020
Alum Jelani M. Favors Awarded MAAH Stone Book Award
Image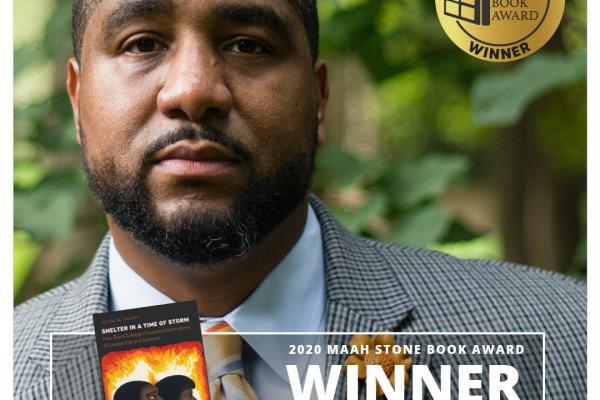 Description
Congratulations to history alum Jelani M. Favors (PhD, History, 2006) upon being awarded the 2020 Museum of African American History Stone Book Award. His book, "Shelter in the Time of Storm: How Black Colleges Fostered Generations of Leadership and Activism" also won the 2020 Lillian Smith Book Award. Dr. Favors is currently an Assistant Professor of history at Clayton State University.
Book description (from UNC Press):
 "For generations, historically Black colleges and universities (HBCUs) have been essential institutions for the African American community. Their nurturing environments not only provided educational advancement but also catalyzed the Black freedom struggle, forever altering the political destiny of the United States. In this book, Jelani M. Favors offers a history of HBCUs from the 1837 founding of Cheyney State University to the present, told through the lens of how they fostered student activism."
"Favors chronicles the development and significance of HBCUs through stories from institutions such as Cheyney State University, Tougaloo College, Bennett College, Alabama State University, Jackson State University, Southern University, and North Carolina A&T. He demonstrates how HBCUs became a refuge during the oppression of the Jim Crow era and illustrates the central role their campus communities played during the civil rights and Black Power movements. Throughout this definitive history of how HBCUs became a vital seedbed for politicians, community leaders, reformers, and activists, Favors emphasizes what he calls an unwritten "second curriculum" at HBCUs, one that offered students a grounding in idealism, racial consciousness, and cultural nationalism."
More information about the award is available here.
---