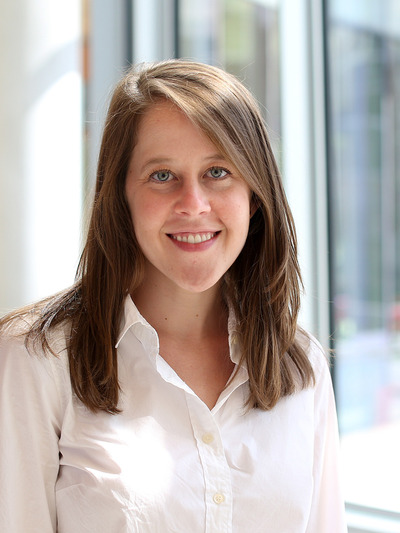 Elizabeth Bond
Associate Professor
359 Dulles Hall
230 Annie and John Glenn Avenue
Columbus, OH
43210
Areas of Expertise
Early Modern European History
Environment, Health, Technology, and Science
Power, Culture, and the State
Elizabeth Andrews Bond is an associate professor of History at The Ohio State University.  She is a specialist in the history of print and public opinion, the social history of ideas, the cultural history of the Enlightenment, and the French Revolution.
She earned BAs in History and Political Science at Arizona State University, an MA in Comparative Politics at Arizona State University, and a PhD in History from the University of California, Irvine. She joined The Ohio State University Department of History in 2015.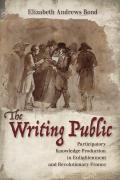 Professor Bond is the author of The Writing Public:  Participatory Knowledge Production in Enlightenment and Revolutionary France (Cornell University Press, 2021), which won the David H. Pinkney Prize from the Society for French Historical Studies in 2022. The Writing Public is a history of the thousands of readers and writers who participated in the Enlightenment and the French Revolution by writing to their local newspapers.  
Her articles have appeared in  peer-reviewed journals, such as French Historical Studies, French History and Civilization, Proceedings of the Western Society for French History, and Current Research in Digital History. She has been supported by grants and fellowships from The Fulbright Program, the American Association of University Women, the Andrew W. Mellon Foundation and the Council for European Studies, TOME and The Ohio State University Libraries, and the National Endowment for the Humanities.
She is currently working on two projects. The first is a history of women in publishing during the era of the French Revolution, with a focus on the life and work of Louise Kéralio-Robert. Kéralio produced her own newspaper during the French Revolution. As a young person, she wrote a novel, translations, and began a multi-volume feminist history. In 1789, she became a revolutionary and began writing a newspaper. In her later years, she and her family fled to Belgium when monarchy returned to France. This book project is a window into how women navigated the process of political becoming during the Revolution. It's also an in-depth investigation of the ways that women made their way into print in the eighteenth century. 
The second project is a history of medical authority in the eighteenth century. Doctors wrote to general information newspapers more than any other profession. This project investigates why. Using the debates over inoculation in the press and other public venues, this project examines how doctors made the case for their authority to the public.  
Professor Bond teaches at every level of the undergraduate and graduate curriculum at OSU, in-person and online. Her courses at OSU include History 1212: The History of Modern Europe; 2203: Introduction to Early Modern Europe; 2206: The History of Paris, Origins to the Present; 3249: Old Regime Europe; 3250: Revolutionary and Napoleonic Europe; and 3641:  Women and Gender in Early Modern Europe. 
People Filters: