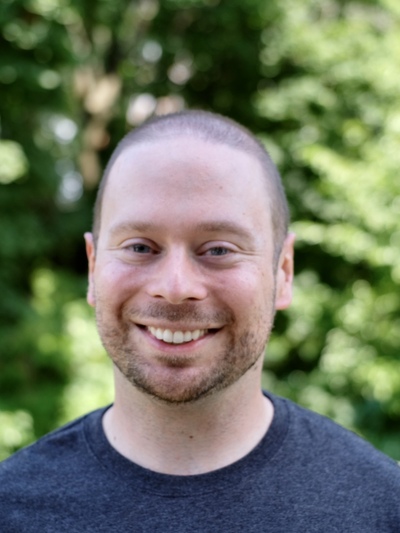 Neil Humphrey
Graduate Student
Areas of Expertise
Environmental History
Animal Studies
Modern Europe
World History
Education
MA, Auburn University (2018)
BA, Marshall University (2013)
Neil Humphrey is a doctoral candidate studying environmental history under the guidance of Dr. Chris Otter. Broadly, Neil is interested in the roles that nonhuman-animals play in modernity and the ideological boundaries erected between human and nonhuman life. More specifically, he researches the cultural influences and material conditions undergirding the transformation of human-dog relationships in Nineteenth-century Britain. His dissertation research is a more-than-human history of the modern pet dog that originated first in Victorian England. In addition to environmental history, Neil takes interest in industrial and labor history, the global history of coal mining, football (soccer) history, and Appalachian history/current events.
Neil's dissertation titled "The Dog's Age: Fabricating the Family Dog in Modern England, 1780-1920" examines the changing place of the dog throughout the long nineteenth-century to understand how, and why, the modern family dog developed. The English dog began the nineteenth century as a street-walking mongrel, a rabies-infested hazard, a maligned laborer, or as the gentry's prized possession. The domestic dog's livelihood could not have been more different at the century's conclusion. By this point the dog's accepted niche had dramatically shrunk to where it predominantly found itself in one new role: a furry family member. The novel set of ideals and litany of new consumer products fundamentally altered dogs' historical and evolutionary trajectory and was unequally shared across the globe—British dog culture altered canine conditions largely in their settler colonies, Western Europe, and the United States. This project not only examines the cultural and emotional aspects intrinsic to modern dog ownership but also stresses the importance of materiality throughout by highlighting the importance of various new technologies, from kibble to leashes.
Neil has published his research in a variety of outlets. His article on rethinking working dogs through the lens of the turnspit dog was published in a fast-track online format in Environment and History (has not yet appeared in print) and can be accessed here. An accompanying blog post for the White Horse Press can be found here. He has also published popular pieces in publications ranging from a short history of the Newfoundland dog breed for Newftide: A Quarterly Magazine of the Newfoundland Club of America, to an account of British migration to the Southern West Virginian Coalfields in Scrip Talk: Newsletter of the National Scrip Collectors Association, and beyond. His research has been funded by numerous institutions, including Ohio State University, the North American Conference on British Studies, and the Business History Conference.
A native West Virginian, Neil grew up amidst the grandeur of the Appalachian Mountains. Owing to his rural upbringing, he developed a fondness for spending time outdoors. When not writing about dogs you can find him hiking or biking in southeastern Ohio, visiting one of Columbus's numerable craft breweries, or spending quality time with his pets.
Connect with Neil on Academia and LinkedIn.
People Filters: