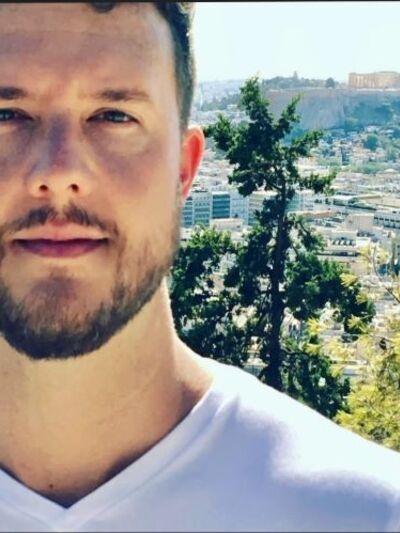 Christopher Kinley
PhD Candidate
Areas of Expertise
Modern Europe
The History of Southeastern Europe
Nationalism, Ethnicity, and Ethnic Conflict
War and Society
Chris Kinley is a graduate student who specializes in the modern history of continental Europe with a focus on southeastern Europe, primarily Greece and Albania.  He received both his bachelor's and master's degrees in history from the University of North Carolina at Charlotte. Much of his research has dealt with identity, independence movements, state-building, and nationalism and conflict in Greece, Albania, and Europe more broadly.  He also has studied the First World War extensively and conducted primary research about Greece's role in the conflict.
His dissertation, "'We Are Not Sheep!': War, Military Occupation, and the Politics of Ethnicity in Europe's Forgotten Borderland, 1912-1925, is representative of his approach to scholarship, employing interdisciplinary approaches and histories of military campaigns (both wars and occupations), diplomacy, nationalisms, and the emergence of borderlands and ethnic conflict. It explores an understudied borderland in modern Europe: the contested border between Greece and Albania, to uncover how the modalities of war, military occupation, and diplomacy affected identity construction and caused society to split into two oppositional national communities. Overall, his dissertation makes claims related to a larger historical process in modern Europe and globally: the role of military campaigns and diplomacy, both independently and congruently, in identity construction, which divided communities and generated ethnic conflict.
His publications include: "The Balkan War in Epirus: Religious Identity and the Continuity of Conflict," in the Journal of Balkan and Near Eastern Studies, vol. 23, no.5 (2021): 667-683; and the forthcoming chapter: "'To Defend the Integrity of Our Territory': Paramilitarism and Anti-Diplomacy in the Greek-Albanian Borderlands," in the edited volume, Towards a New Typography of Paramilitarism, Peter Lang Publishers (2023).
His research and Writing have been supported by the Ohio State Presidential Fellowship; a Fulbright Greece IIE Student Research Fellowship; the University Library Research Fellowship at the Tsakopoulos Hellenic Collection, Sacramento State University; The Mershon Center for International Securities; a FLAS Fellowship; and a Title VIII Fellowship.
People Filters: