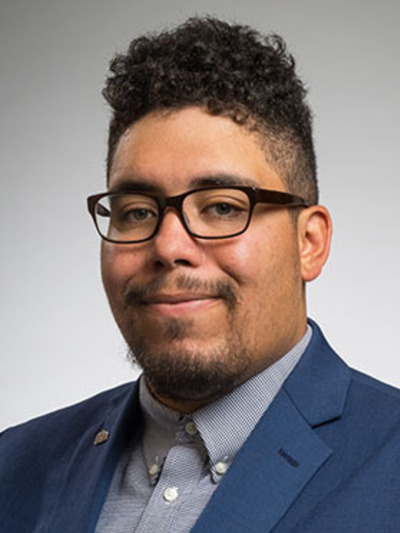 Deondre Smiles
PhD, Ohio State University
Dulles Hall, Room 169
230 Annie and John Glenn Avenue
Columbus, OH
43210
Areas of Expertise
Indigenous Geographies
Science/Technology Studies
Tribal Cultural Resource Protection
Education
PhD, Geography, Ohio State University
Deondre Smiles (Leech Lake Band of Ojibwe) is an Indigenous geographer whose ongoing research agenda is centered in the argument that tribal protection of remains, burial grounds, and more-than-human environments represents an effective form of 'quotidian' resistance against the settler-colonial state. 
This is in continuation of his dissertation work, which centered around Indigenous/settler contestations over Indigenous remains and burial grounds. He is also interested in tribal cultural resource conservation and protection, research ethics with Indigenous communities, and interdisciplinary work with fields such as rhetoric, linguistics, and history.
His publications include "'...to the Grave': Autopsy, settler structures, and Indigenous counter-conduct", published in Geoforum, and "Listening to Native Radio", published in the International Journal of Listening. Deondre has also published a book chapter, several book reviews, and engages in public-facing scholarship via blogs and other media publications.
His research has been supported via organizations such as Indigenous Education Inc. and via institutional awards such as the Ohio State Geography department's Rayner Scholarship for Fieldwork. Deondre presents frequently at conferences such as the Annual Meeting of the American Association of Geographers, and has given invited talks (in-person and virtually) at institutions such as OSU, Mayville State University, and the University of British Columbia.
Smiles maintains a personal website
here
.
People Filters: