For more information on our faculty, please visit our pages for the Department newsletter, Making History, or see our faculty directory.
Academic Year 2017-2018

Joseph Parrott
Assistant Professor
PhD, University of Texas at Austin, 2016
---
Academic Year 2016-2017

Sara Butler
Professor and King George III Chair in British History
PhD, Dalhousie University, 2001
---

Jennifer Eaglin
PhD, Michigan State University
---



Bart Elmore
Assistant Professor
PhD, University of Virginia, 2012
---
Academic Year 2015-2016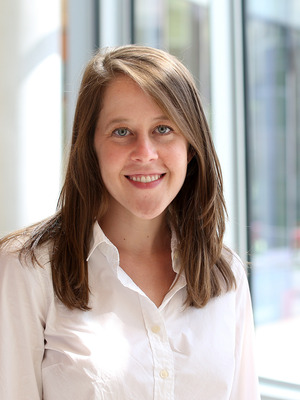 Elizabeth Bond
Assistant Professor
PhD, University of California, Irvine, 2014
---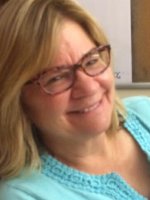 Mary Cayton
Visiting Professor
PhD, Brown University, 1981
---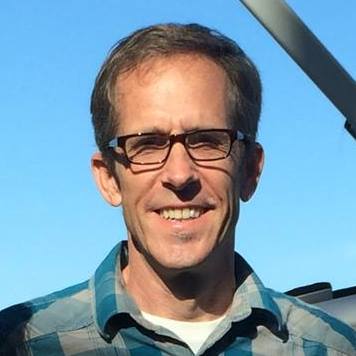 Kent Curtis
Assistant Professor (Mansfield Campus)
PhD, University of Kansas
---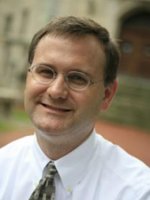 J. Albert Harrill
Professor
BA, University of North Carolina at Chapel Hill (1986)
MA and PhD, University of Chicago (1989, 1993)
---
Academic Year 2014-2015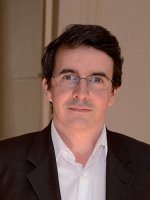 Bruno Cabanes
Donald G. & Mary A. Dunn Chair in Modern Military History
PhD, with distinction, Université Paris I-Panthéon Sorbonne
---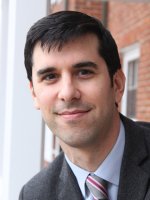 Alexander Kaye
Saul and Sonia Schottenstein Chair in Israel Studies designate
PhD, Columbia University (2012)
---
Academic Year 2013-2014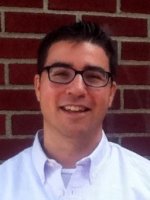 Clayton Howard
Assistant Professor
PhD, University of Michigan (2010)
---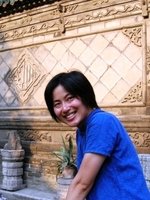 Meiyu Hsieh
Assistant Professor (Marion)
PhD, Stanford University
---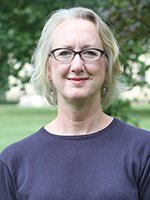 Susan Lawrence
Associate Professor
PhD, University of Toronto
---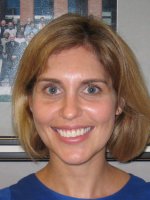 Katherine Marino
Assistant Professor
PhD, Stanford University (2013);
MA, Stanford University (2008);
BA, Harvard University (2003)
---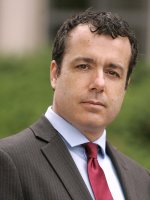 Daniel Rivers
Assistant Professor
PhD, History, Stanford University
---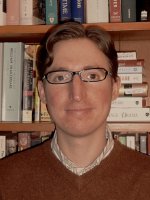 Sam White
Assistant Professor
PhD, Columbia University
---
Academic Year 2011-2012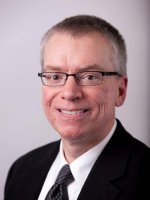 David Brakke
Professor
David Brakke is the Joe R. Engle Chair in the History of Christianity and Professor of History. He received the B.A. in English from the University of Virginia (1983), M.Div. from Harvard University (1986), and Ph.D. in religious studies from Yale University (1992). He taught for nineteen years in the Department of Religious Studies at Indiana University, where he was department chair from 2006 to 2011.
---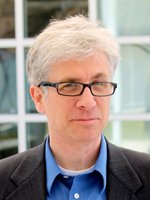 David Staley
Associate Professor and Director of the Goldberg Center
David Staley is Director of The Goldberg Center and an associate professor in the Department of History at The Ohio State University. His research interests include digital history, the philosophy of history, historical methodology, and the history and future of higher education. He has published widely (in print and electronically) on the intersection of technology and scholarship, and is the author of Computers, Visualization and History (M.E. Sharpe, 2003) and History and Future: Using Historical Thinking to Imagine the Future (Lexington Books, 2007).
---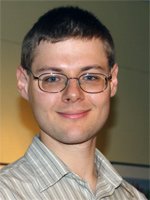 Gleb Tsipursky
Assistant Professor
---
Academic Year 2010-2011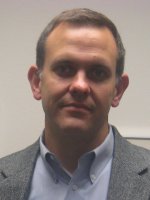 Thomas (Dodie) McDow
Assistant Professor
---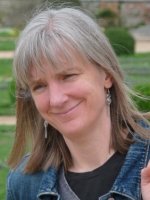 Alison Beach
Assistant Professor
PhD Columbia University (1996) BA Smith College (1985)
---
Academic Year 2009 - 2010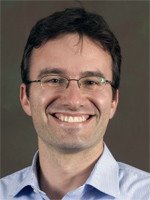 Daniel Amsterdam
Assistant Professor (Mansfield)
U.S. History
Daniel Amsterdam (Assistant Professor) is an historian of American politics whose research focuses on social policy, state development, and the political economy of cities. He is a graduate of Yale University (B.A., 1999), Brown University (M.A.T., 2003) and the University of Pennsylvania (Ph.D.; Graduate Certificate in Urban Studies, 2009). Among other awards and honors, he has been a Visiting Scholar at the American Academy of Arts and Sciences and has been awarded Mellon fellowships by the Council on Library and Information Resources and the American Council of Learned Societies. His current book project is titled "Building a Civic Welfare State: Businessmen's Forgotten Campaign to Remake Industrial America, 1919-1929." It describes how elite businessmen attempted to implement a wide-ranging vision for American social policy in the decade after World War I and how their efforts helped trigger an unprecedented flurry of social spending in cities across the country. Dr. Amsterdam teaches classes on U.S. history since the Civil War at the university's campus in Mansfield.
---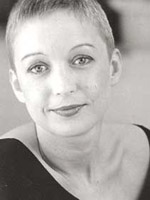 Jadwiga Pieper Mooney
Faculty Fellow
In my research and teaching, I focus on Latin America, Gender, and Comparative/Global and World History. I am especially interested in women's rights, gender equity, and notions of inclusion and exclusion in the making of modern nations. My first book, The Politics of Motherhood: Maternity and Women's Rights in Twentieth-Century Chile (Pittsburgh University Press, 2009), presents a study of citizenship rights in Chile through the lens of gender analysis. Currently, I am writing about forced sterilization campaigns and human rights violations in Peru and North Carolina and explore how different groups of women have suffered the consequences of aggressive, government-sponsored sterilization campaigns. My ongoing research projects also include transnational feminisms, women's mobilization, and the forging of global feminisms in the post WWII era. In the coming academic year, I will conduct research to write a "street-level" history of the Cold War, focusing on the politics of exile in the Cold War and Chilean expatriates in East and West Berlin.
---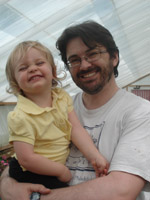 Greg Smithers
Faculty Fellow
19th Century American History
I am a historian of the long nineteenth century. I specialize in American history, focusing particularly on issues of race, sexuality, and the significance of migration to identity formation. I have pursued these interests in various essays and book chapters, and in two books, Science, Sexuality, and Race in the United States and Australia, 1780s-1890s (Routledge, 2009), and with Clarence E. Walker, The Preacher and the Politician: Jeremiah Wright, Barack Obama, and Race in American History (University of Virginia Press, 2009). I am continuing my research into race, sexuality, and gender in a new book tentatively titled The Cherokee Diaspora (under contract to Yale University Press). This work analyzes changes in Cherokee Indian and African-Cherokee identity in a global context, focusing on the experiences of Cherokee and African-Cherokee people throughout the Atlantic and Pacific worlds.
---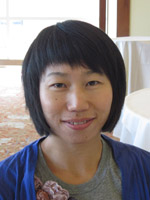 Ying Zhang
Assistant Professor
Chinese History
A historian of early modern China, I received a joint Ph.D. degree in History and Women's Studies from the University of Michigan in 2010. My research brings together two main intellectual interests: politics and gender. I examine how they shaped each other in the late imperial Chinese context, showing the interplay between political negotiations in the government and officials' rules of moral conduct. In addition, I have participated in an oral history project on global feminisms and published in that area. And, I have co-edited a book introducing interdisciplinary scholarship in Masculinity Studies to Chinese scholars. I offer courses on the history of gender and sexuality in China in both pre-modern and modern periods.
---
Academic Year 2008 - 2009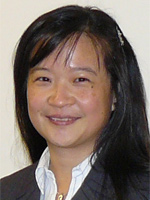 M. Kittiya Lee
Faculty Fellow
Latin America
Ph.D., History, Johns Hopkins University, 2006
M.A., History, Johns Hopkins University, 2000
B.A., Humanities Honors, University of Texas at Austin, 1995
---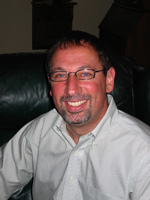 Scott Levi
Assistant Professor
Islamic Central Asia
Professor Levi's research focuses on the socio-economic history of early modern, pre-colonial Central Asia. In addition to multiple journal articles, book chapters and other publications, Professor Levi has authored The Indian Diaspora in Central Asia and its Trade, 1550-1900 (Leiden: E.J. Brill, 2002) and he has edited India and Central Asia: Commerce and Culture, 1500–1800 (Delhi: Oxford University Press, 2007). His current projects include a co-edited (with Ron Sela of Indiana University, Bloomington) anthology of Central Asian primary sources, and a history of the Khanate of Khoqand (1799-...
---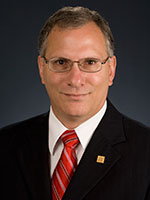 Peter Mansoor
Associate Professor
Raymond E. Mason Jr. Chair in Military History
Dr. Peter Mansoor, Colonel, U.S. Army (Retired), is the General Raymond Mason Chair of Military History at the Ohio State University. He assumed this position in September 2008 after a 26 year career in the U.S. Army that culminated in his service in Iraq as the executive officer to General David Petraeus, the Commanding General of Multi-National Force-Iraq.
A 1982 distinguished graduate of the United States Military Academy, Colonel Mansoor served in a variety of command and staff positions in the United States, Europe, and the Middle East during his military career, to include post...
---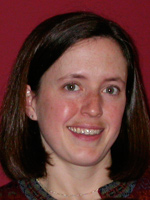 Karen Spierling
Visiting Associate Professor
Early Modern Europe
Karen Spierling received her B.A. in Renaissance Studies from Yale University (1992) and her M.A. (1996) and Ph.D. (2001) in History from the University of Wisconsin-Madison. She joined the Department of History in 2008 as a Visiting Associate Professor of Early Modern European History. She specializes in the history of the Reformation, and her work focuses on the interplay among religious, social, and political concerns in the development and spread of Reformed (Calvinist) Protestantism. Her first book, Infant Baptism in Reformation Geneva: The Shaping of a Community, 1536–1564 (Ashgate, 2005).
---
Academic Year 2007 - 2008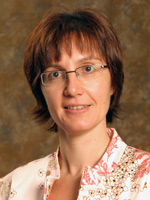 Theodora Dragostinova
Assistant Professor
Modern European History
Theodora Dragostinova received her B.A. in History and Archaeology from the University of Athens, Greece (1998), her M.A. in History from the University of Florida (2000), and her Ph.D. in History from the University of Illinois at Urbana-Champaign (2005). She joined the Department of History in 2007 as an Assistant Professor of Eastern European history. Professor Dragostinova's work focuses on nation-building, refugee movements, and minority politics in Eastern Europe, with a particular emphasis on the Balkans. She is completing a book manuscript entitled "Between Two Motherlands: Nationa...
---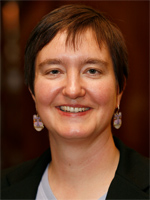 Tryntje Helfferich
Assistant Professor (Lima)
Early Modern European History
Tryntje Helfferich received her M.A. from the University of New Mexico, Albuquerque, and her Ph.D. in early modern European history from the University of California, Santa Barbara. She studies central Europe during the period of the Thirty Years War (1618-1648), with a particular focus on the diplomatic, military, and religious history of the time. She just published The Thirty Years War: A Documentary History, and is currently working on a book on the German princess Amalia Elisabeth of Hesse-Cassel....
---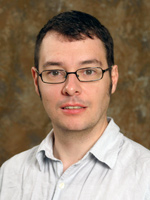 Christopher Otter
Assistant Professor
Modern European History
Professor Otter received his BA from the University of Oxford in 1991, his MA from the University of Exeter in 1996, and his PhD from the University of Manchester in 2002. Professor Otter's research interests include the history of technology, the history of food and nutrition, and environmental history. His area of geographical focus is Europe, particularly Britain, from the late eighteenth to the early twentieth century. He has published articles in Social History, the Journal of British Studies, Cultural Geographies, Food and History, Cultural Studies, History Today, and History of Techn...
---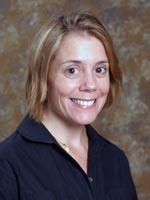 Kristina Sessa
Assistant Professor
Ancient History
Kristina Sessa received her A.B. in Religion from Princeton University (1992) and her M.A. and Ph.D. in Ancient and Medieval History from the University of California at Berkeley (2003). Her research focuses on the history of late antique religions and society (ca. 300-700 CE), especially on the intersection between classical Roman culture and early Christianity. She recently edited a special volume of the Journal of Early Christian Studies on Christianity and the domestic sphere, and is presently writing a book on the relationship between the aristocratic household and the emergence of episco...
---
Academic Year 2006 - 2007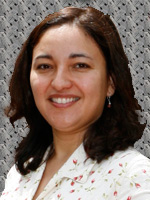 Lilia Fernandez
Assistant Professor
U.S. History
Professor Fernandez's research interests include Latino/a immigration history, race and ethnic identity formation, women's history, and urban renewal and gentrification. Her current book project examines Mexican and Puerto Rican migration and community formation in Chicago from 1945 to 1975. Professor Fernandez has been awarded various fellowships from such institutions as the Ford Foundation, the University of California, San Diego and the University of Illinois, Urbana-Champaign. She has published articles on Latino/a education, Latino/a youth culture, and community displacement of Mexica...
---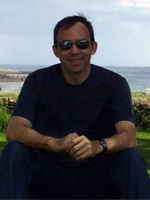 Daniel Hobbins
Assistant Professor
European History
MA (1998), PhD (2002) University of Notre Dame; LMS (2005) University of Toronto.
Daniel Hobbins researches and teaches the history of medieval Europe from 500-1500. His specific interests include the cultural and intellectual history of northwestern Europe in the fourteenth and fifteenth centuries, with special emphasis on universities, written culture, the Hundred Years' War, Jean Gerson, and Joan of Arc.
---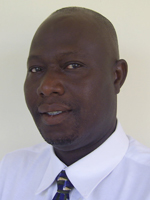 Ousman Kobo
Assistant Professor
African History
BA (Honors) City College of New York (1992); MA (International Relations), City College of New York (1995) and Ph.D. (History), University of Wisconsin-Madison (2005). Professor Kobo has served as Visiting Assistant Professor of African history at Marquette University and Gettysburg College before joining the History Department in 2006. Professor Kobo's research and teaching interests include 20th century West African social and religious history as well as the social history of West African migrants in the United States. His dissertation, "Promoting the Good and Forbidding the Evil: A C...
---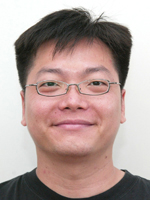 Derek Heng
Assistant Professor (Marion)
Asian History
Derek Heng's research interests center the state formation of Maritime Southeast Asian states in the pre-modern era, and the trans-regional interactions, including trade, diplomacy, culture and migration, between Southeast Asia, China and India up to the early colonial period. He works with Malay and Chinese classical texts, epigraphic material and archaeological data to extract and postulate on the nature of relations between states and economies, and their respective changes over time.
---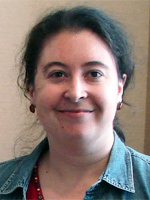 Margaret Sumner
Assistant Professor (Marion)
U.S. History
Ph.D. Rutgers University, 2006. Research and teaching interests include early American history and women's history. Dissertation: "Reason, Revelation and Romance: The Social and Intellectual Construction of Early American College Communities, 1782-1860."...
---
Academic Year 2005 - 2006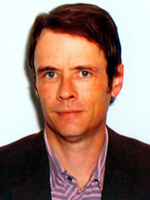 Greg Anderson
Assistant Professor
Ancient History
Professor Anderson is the department's specialist in the history of ancient Greece. He is a graduate of the universities of Newcastle and London in his native Britain, and holds MA, MPhil, and PhD degrees in Classics from Yale University.
Professor Anderson's primary area of interest is political culture in Greek city-states during the archaic (700-480 BC) and classical (480-320 BC) periods. His work explores the dynamic interplay between politics and other key realms of human experience, especially art and architecture, cult, warfare, memory, and identity. His first book...
---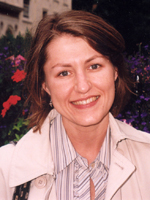 Kate Haulman
Assistant Professor
Early American History
Kate Haulman received her Ph.D. in history from Cornell University in 2002, concentrating in early American history.
---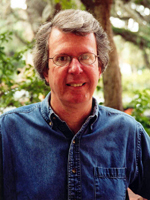 Robert McMahon
Professor
Diplomatic History
Robert J. McMahon joined the History Department in Fall 2005. He previously taught at the University of Florida (1982-2005) and has held visiting positions at the University of Virginia and University College Dublin. A specialist in the history of U.S. foreign relations, Professor McMahon has a joint appointment with the Mershon Center. He is the author of several books, including Colonialism and Cold War: The United States and the Struggle for Indonesian Independence, 1945-49 (1981); The Cold War on the Periphery: the United States, India, and Pakistan (1994); and The Limits of Empire: The...
---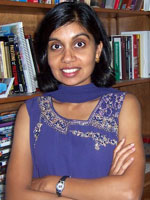 Mytheli Sreenivas
Assistant Professor
Mytheli Sreenivas joined the History and Women's Studies Departments in 2005, after receiving her A.B. in History from Yale University and a Graduate Certificate in Women's Studies and an M.A. and Ph.D. in modern South Asian History from the University of Pennsylvania.
Professor Sreenivas has research interests in modern South Asia, women's history, the history of sexuality and the family, and in colonialism and nationalism. Her work has been supported by several grants, including from the Fulbright Foundation.
Professor Sreenivas recently published Wives, Widows, and...
---
Academic Year 2004 - 2005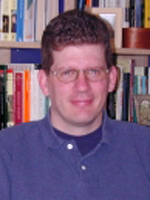 Stanley Blake
Assistant Professor (Lima)
Latin American History
Stanley "Chip" Blake joined the department of history in 2004 as an assistant professor. He has taught previously at the University of Chicago, the University of New England, Bowdoin College, and Colby College. He received his Ph.D. in history from the State University of New York in 2001 and specializes in modern Brazilian and Latin American history. Dr. Blake's research interests include race and national identity in Latin America, Latin American social and political history, and the history of medicine and public health in the Americas. He is currently at work on a manuscript based on his...
---

Alice Conklin
Associate Professor
Modern European History
Alice L. Conklin received a B.A. from Bryn Mawr College in 1979, a M.A. in French Studies from NYU in 1984, and a Ph.D. in History from Princeton University in 1989. She teaches Modern European History, with a particular focus upon nineteenth and twentieth-century France and its Empire. Her field specialties include Colonial and Post-colonial France, the history of the Social Sciences, Modern African History, and European Women's and Gender History. She has taught at OSU since 2004; previously she taught at the University of Rochester.
Alice's book, A Mission to Civilize: The Repu...
---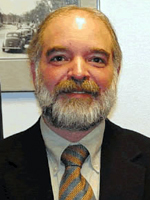 Alan Gallay
Professor
Early American History
Alan Gallay holds the Warner R. Woodring Chair in Atlantic World and Early American History.
After receiving the B.A. from Florida and the M.A. and Ph.D.from Georgetown, Gallay taught at the universities of Notre Dame, Mississippi, Western Washington, Harvard (as a Mellon Faculty Fellow) and Auckland, New Zealand (as a Fulbright Lecturer) Twice he taught for the American Heritage Association in London. He has also twice held fellowships from the National Endowment for the Humanities. Currently, he holds the Warner Woodring C...
---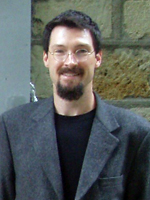 James Genova
Assistant Professor (Marion)
African History
Dr. Genova received his Ph.D. from the State University of New York at Stony Brook in 2000 where his dissertation won awards including The President's Award to Distinguished Doctoral Students (Best Dissertation). He was an Assistant Professor at Indiana State University and a visiting Senior Lecturer in African American and African Studies at The Ohio State University before joining the faculty in the History Department at OSU. Genova is the author of Colonial Ambivalence, Cultural Authenticity, and the Limitations of Mimicry in French-Ruled West Africa, 1914-1956 (Peter Lang, 2004), and sever...
---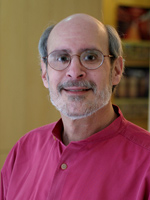 Harvey Graff
Professor
European and U.S. History
Harvey J. Graff is Ohio Eminent Scholar in Literacy Studies and Professor of English and History at The Ohio State University. (PhD.,University of Toronto.) He joined OSU in 2004, and is developing the Literacy Studies @ OSU initiative. Previously, he was Professor of History at the University of Texas at San Antonio. In 1999-2000, Graff served as President of the Social Science History Association. In 2001, the University of Linköping in Sweden awarded him the Doctor of Philosophy honoris causa for his contributions to scholarship.
A comparative social historian, Graff is noted internat...
---
Academic Year 2003 - 2004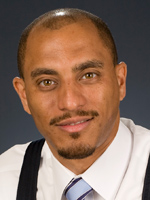 Hasan Jeffries
Assistant Professor
African-American History
Dr. Hasan Kwame Jeffries joined the History Department at the rank of assistant professor in autumn 2003. A native of Brooklyn, New York, he received his B.A. in history from Morehouse College in Atlanta, Georgia in 1994, his M.A. in American history from Duke University in Durham, North Carolina in 1997, and his Ph.D. in twentieth century American history from Duke University in 2002. He was promoted to associate professor in 2009. Dr. Jeffries specializes in 20th century African American history and has an expertise in the Civil Rights and Black Power Movements. He is the author of the new...
---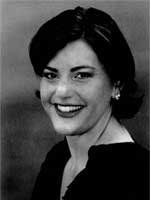 Jennifer Siegel
Assistant Professor
Modern European History
Jennifer Siegel joined the OSU Department of History in the fall of 2003. She received her B.A. and her Ph.D. from Yale University, the latter in 1998. A recipient of a number of prestigious fellowships, including an Olin Postdoctoral Fellowship, a Mellon Foundation Dissertation Fellowship, and a Smith Richardson Foundation Junior Faculty Fellowship, Dr. Siegel specializes in modern European diplomatic and military history, with a focus on the British and Russian Empires. She is the author of Endgame: Britain, Russia and the Final Struggle for Central Asia (I.B. Tauris, 2002), which won the 20...
---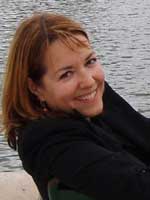 Stephanie Smith
Assistant Professor
Latin American History
Stephanie Smith joined the Department of History in 2003 as an Assistant Professor. She received her PhD in History from the State University of New York at Stony Brook in August 2002, where she concentrated on Latin American History, and specifically Mexico. Professor Smith received an American Association of University Women Dissertation Fellowship during the 2001-2002 academic year, and a Fulbright Dissertation Research Abroad Grant to Mexico (Fulbright-Garcia Robles) supported the research for her dissertation in Mexico during the 1999-2000 academic period.

Her book, "Gender an...
---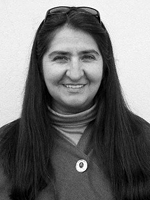 Alcira Dueñas
Assistant Professor (Newark)
Dr. Alcira Dueñas is an international scholar teaching at the OSU Newark campus, and joined the Department of History in 2003 as an Assistant Professor. She taught for twenty years a variety of undergraduate courses in Latin American History in Colombia, and, since 1996, in the United States. She first came to the United States as a Fulbright scholar to conduct her graduate studies. A specialist in Latin American History, Colonial Latin American literature and Women's history, Dr. Dueñas's teaching and research interests include the history of colonialism and post colonialism in Latin America...
---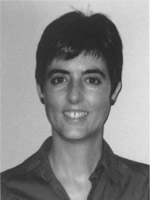 Mollie Cavender (Mansfield)
Assistant Professor
Russian History
M.W.Cavender; Ph.D., University of Michigan, 1997. Professor Cavender is a specialist in Russian history, with interests in 18th- and 19th-century Russian cultural, social and intellectual history. Most recently, she has published Nests of the Gentry: Family, Estate and Local Loyalties in Provincial Russia (University of Delaware Press, 2007), and "'Kind Angel of the Soul and Heart': Domesticity and Family Correspondence among the Pre-Emancipation Russian Gentry" in The Russian Review (2002)....