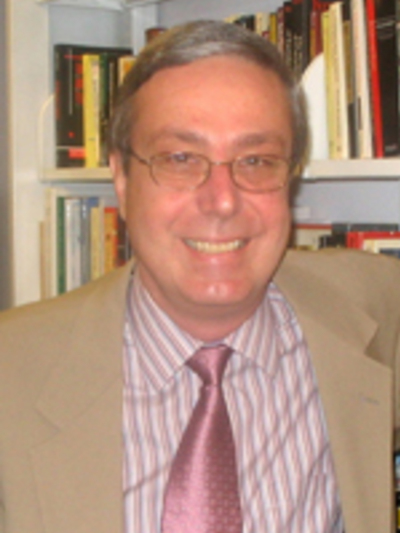 Kenneth J. Andrien
Emeritus Professor
Areas of Expertise
Latin American History
Power, Culture, and the State
Religion in History
Professor Andrien received his B.A. in history from Trinity College (Hartford, Connecticut) in 1973 with honors in history and general scholarship. He later took his M.A. (1975) and Ph.D. (1977) in history from Duke University. Professor Andrien joined the History Department at Ohio State in 1978, and in 2006 he was named Humanities Distinguished Professor.
Professor Andrien specializes in Colonial Latin American history, focusing specifically on the Andean region from the 16th to the 19th centuries. He has written Crisis and Decline: The Viceroyalty of Peru in the Seventeenth Century (1985), The Kingdom of Quito, 1690-1830: The State and Regional Development (1996), and his most recent book is Andean Worlds: Indigenous History, Culture, and Consciousness Under Spanish Rule, 1532-1825 (2001). He has co-edited (with Rolena Adorno) Transatlantic Encounters: Europeans and Andeans in the Sixteenth Century (1991) and (with Lyman L. Johnson) The Political Economy of Spanish America in the Age of Revolution, 1750-1850 (1994). He is also the editor of The Human Tradition in Colonial Latin America (2002). In addition, he has published numerous articles in journals such as Past and Present, Hispanic American Historical Review, Colonial Latin American Review, and Journal of Latin American Studies.
Kenneth J. Andrien is currently working on a book-length research project (in collaboration with Allan J. Kuethe of Texas Tech University) which examines the intersection of ideas, culture, and public policy in the eighteenth-century Spanish Empire. The volume will trace the gradual evolution of a governing ideology for the Spanish American Empire, exploring how this ideology shaped colonial policy for the various regions of the American Empire.
Professor Andrien teaches undergraduate and graduate courses in Latin American history and Atlantic World history. He currently serves as a member of the editorial boards of Colonial Latin American Review and the Anuario de Estudios Americanos."
People Filters: