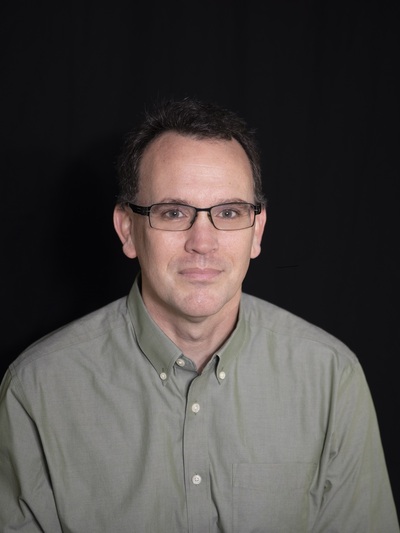 Nicholas B. Breyfogle
Associate Professor, Director of the Goldberg Center
159 Dulles Hall
230 Annie and John Glenn Avenue
Columbus, OH
43210
Areas of Expertise
Environment, Health, Technology, and Science
Russian and East European History
Comparative Empires
Nick Breyfogle is Associate Professor of History and Director of the Harvey Goldberg Center for Excellence in Teaching.
He is a specialist in the history of Russia/Soviet Union and in global environmental and water history.  
He is the author of Heretics and Colonizers: Forging Russia's Empire in the South Caucasus (2005), which was awarded the Ohio Academy of History Outstanding Publication Award, 2006; and editor/co-editor of Hydraulic Societies: Water, Power, and Control in East and Central Asian History (2023); Place and Nature: Essays in Russian Environmental History (2021), Nature at War: American Environments and World War II (2020); Readings in Water History (2020); Eurasian Environments: Nature and Ecology in Imperial Russian and Soviet History (2018); and Peopling the Russian Periphery: Borderland Colonization in Eurasian History (2007).
Breyfogle has also worked extensively in the field of Public History. Since 2007, he has been co-editor of the online magazine/podcast/video channel Origins: Current Events in Historical Perspective, http://origins.osu.edu, A Well-Informed People, https://www.aw-ip.org/, and most recently of Picturing Black History, https://www.picturingblackhistory.org/.
In 2022, he was awarded The Herbert Feis Award for Distinguished Contributions to Public History from the American Historical Association. He also received the 2023 Diversity Enhancement Faculty Award from the College of Arts and Sciences.
He is currently completing two book projects, "Baikal: the Great Lake and its People" and "Water: A Human History."
Breyfogle teaches undergraduate and graduate courses in Russian/Soviet, Modern European, and Global Environmental history (especially water history). In 2011, he was honored with Ohio State's Alumni Distinguished Teaching Award.
He received his Ph.D. (1998) and M.A. (1994) in Russian and European History from the University of Pennsylvania. He received his B. A. (1990) from Brown University in History and French Civilization.
People Filters: