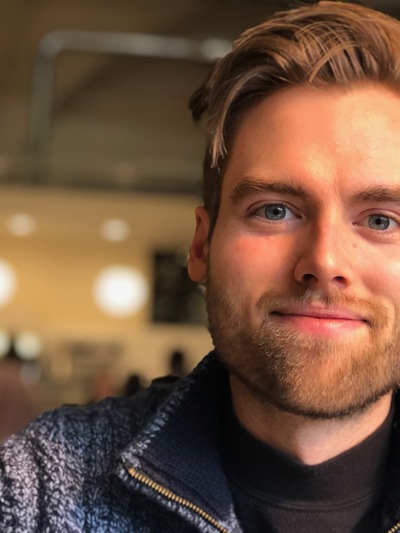 Cameron Givens
Graduate Student
Areas of Expertise
Human Conflict, Peace, and Diplomacy
Modern U.S. History
Race, Ethnicity and Nation
I am currently a seventh-year Ph.D. candidate broadly interested in the connections between wartime and the history of race in the early twentieth-century United States.
My dissertation, entitled "White Scare: Fear, False Information, and the First World War's Making of American Racial Nationalism," focuses on that conflict's role in fusing particular notions of race and loyalty—and in diffusing changed ideas of whiteness and otherness—that ultimately enabled an extremely restrictive vision of American citizenship to thrive in the postwar period. That vision, expressed in the resurgence of the KKK, the violence of the Red Summer, continued federal surveillance of oppressed groups, and the eventual passage of the most restrictive immigration legislation in the nation's history, has left traces that remain visible to this day. But its origins have yet to be located within the specific dynamics of fear on the wartime home front. With a particular focus on rumors, this project argues that false stories of impending invasions, German espionage and biological warfare, internal racial rebellions, and radical revolutions at home and abroad made the conflict a transformative, if largely forgotten, event for a country ostensibly perched on the margins of war.
My published and presented work to this point has explored how many of these stories which Americans told themselves and one another resonated with regionally-specific racial fears, ultimately serving to disseminate notions of white supremacy throughout American society and to embed them within the expanding structures of the state. I am the author of "The Color of Loyalty: Rumors and Race-Making in First World War America," forthcoming in The Journal of American Ethnic History (summer/fall 2022), and "De la Border War à la Première Guerre mondiale : l'ennemi de l'intérieur « mexicain » au Texas, 1915-1918," published in 20 & 21. Revue d'histoire, a journal of modern history in France. I have also discussed these issues at the annual meetings of the American Historical Association, Society for Military History, and International Society for First World War Studies, among others.
This work has been supported by research grants from the Ohio State University and the Mershon Center for International Security Studies, as well as the Gerda Henkel Scholarship from the International Research Center of the Historial de la Grande Guerre, Europe's leading institution for the study of the First World War.
People Filters: