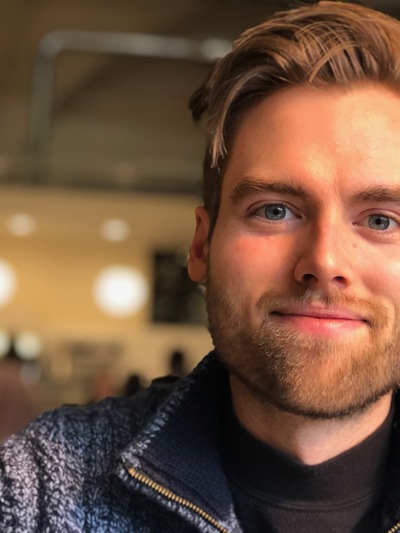 Cameron Givens
Graduate Student
Areas of Expertise
Human Conflict, Peace, and Diplomacy
Modern U.S. History
Race, Ethnicity and Nation
I am a Ph.D. candidate broadly interested in the connections between wartime, conspiracy, and white supremacy in the early twentieth-century United States.
My dissertation project recounts the ascendance of American nativism and racial nationalism during and after the First World War, showing how profoundly racial anxiety reconfigured notions of loyalty and citizenship. More specifically, I recover the growth and various iterations of the belief that non-white groups were so inherently prone to subversion—whether by virtue of their allegedly innate credulity, their racial affinities with foreign powers, or their simple determination to remedy an unjust status quo—that they amounted to permanent enemies within. In response, many Americans worked both privately and through the architecture of the burgeoning wartime state, both intentionally and unconsciously through the false rumors they heard and retold, both during the war years and beyond, to ensure that full citizenship remained a prerogative of whiteness. Initial chapters on "Invasion Panics" and "Invisible Enemies" detail the key role of false rumors in conjuring up the specter of widespread internal subversion at and within America's borders. The dissertation's second half, organized around chapters on "Inventing the Enemy," "The Color of Loyalty," and "The Rising Tide of Color," traces how that broad anxiety sharpened into a specific anticipation of racial uprising, ultimately provoking violence, unequal practices of surveillance and policing, racially targeted immigration restriction, and the growth of white nationalist organizations. In sum, this untold history recounts how wartime fear—of a society overrun by internal enemies, of domestic racial minorities' susceptibility to outside influence, and of the state's capacity to respond to those threats—provided powerful national security justifications for preserving and producing unequal categories of American citizenship.
My published work has appeared in Modern American History, The Journal of American Ethnic History, and 20 & 21: Revue d'histoire (a French journal of modern history), and I have presented portions of the project at the meetings of the American Historical Association, Society for Military History, and International Society for First World War Studies, among others. In 2020, I received the Gerda Henkel Scholarship from the International Research Center of the Historial de la Grande Guerre, Europe's leading institution for the study of the First World War.
People Filters: