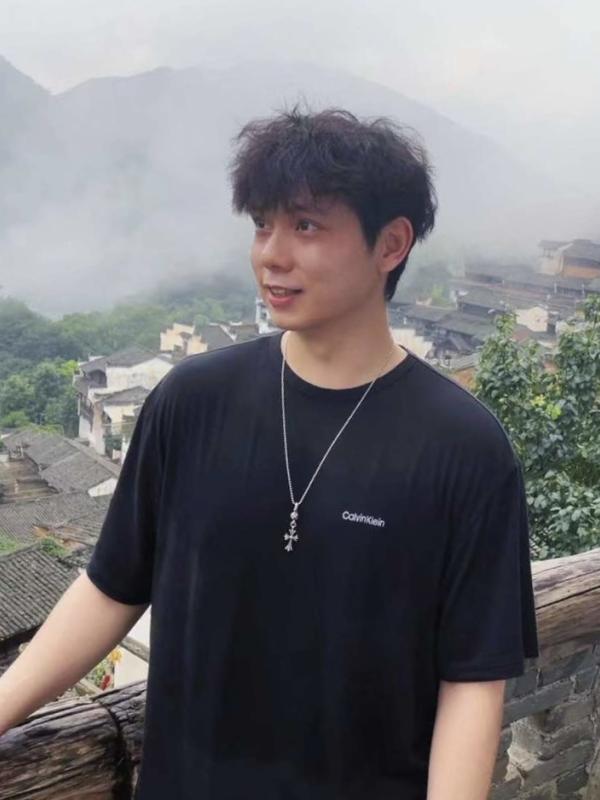 Cruz (Wenhao) Guan
Ph.D. candidate
he/him/his
Cruz (Wenhao) Guan is a Ph.D. candidate in the Department of History. His dissertation focuses on the transformation of China from an empire to a modern nation-state from 1800 to 1937 based on the influences of cartography, modern education system, print culture, and Shanghai's publishing industry. By adopting a multi-layered perspective and interdisciplinary approaches from geography, his study will suggest that the birth of a new Chinese nation-state as defined in maps was a complex interaction in which the different, sometimes even contradictory, understandings of emperors, state officials, non-state-educated elites, and ordinary people collided and mixed.
Cruz is interested in modern China's print culture (especially the visual materials in different forms of publications), late imperial literati culture, the history of science and technology, and historical geography. He has presented his work at Midwest Conference on  Asian Affairs (MCAA). He will also soon present two individual papers at Southwest Conference on Asian Studies (SWCAS) and Association for Asian Studies (AAS) 2024 Annual Conference.
Cruz has conducted several archival research trips in the U.S. and China in 2022-23 academic year, and his trips have received both OSU internal travel grants (Office of International Affairs, International Research and Scholarship Grant; The Department of History, The Retrieving the American Past Award and The Tien-yi Li Prize) and external fundings (Association for Asian Affairs, East and Inner Asia Council Small Grants).
He contributed a 2009 Chinese Central Television (CCTV) adaptation of the traditional Chinese drama, "The Return of the Soul at The Peony Pavilion (2009)," to The Chinese Theater Collaborative/華語戲聚.
In addition to being a GTA at the Department of History, Cruz is serving as the member of the 2023-24 History Department Graduate Student Advisory Committee (GSAC). He is also working with the History Department's Undergraduate Teaching Committee (UTC) as the representative for GSAC.
People Filters: