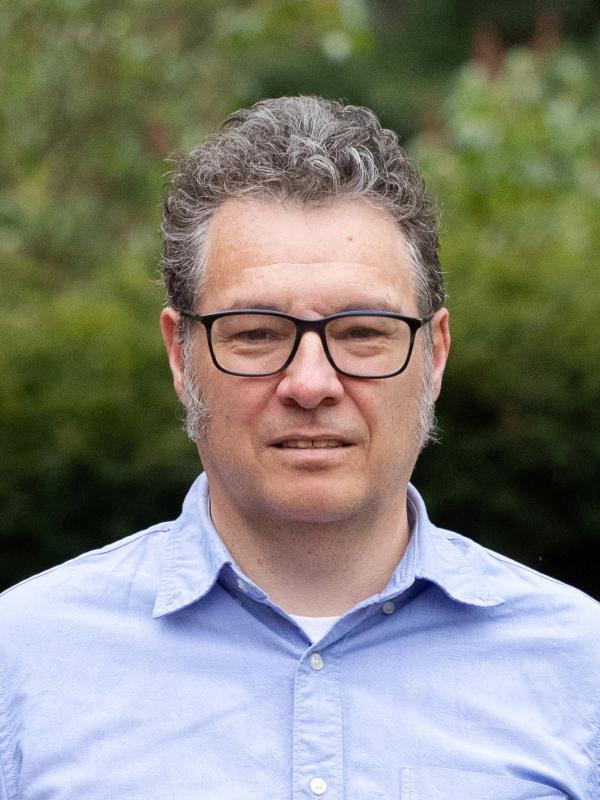 Christopher Otter
College of Arts and Sciences Distinguished Professor
263 Dulles Hall
230 Annie & John Glenn Avenue
Columbus, OH
43210
Areas of Expertise
Environment, Health, Technology, and Science
Food Studies
British and European History
Urban Studies
Education
BA: University of Oxford 1991
MA: University of Exeter 1996
PhD: University of Manchester 2002
Professor Otter is a specialist in the history of technology and the material world, the history of food, the history of health and disease, and British history. He was educated at the Universities of Oxford, Exeter, and Manchester in his native UK, before moving to the US. After positions at the University of California, Berkeley, and New York University, he moved to OSU in 2007.
He is the author of two books.
The first, The Victorian Eye: A Political History of Light and Vision in Britain, 1800-1910 (Chicago, 2008), provided a new framework for thinking about the relationship between technology, vision, and power which dispensed with commonly-used models of panopticism and flâneurie.
His second book, Diet for a Large Planet: Industrial Britain, Food Systems, and World Ecology (Chicago 2020), explores the causes, consequences, and experience of Britain's post eighteenth-century shift to a diet rich in meat, wheat and sugar. The book argues that the global systems sustaining this diet made people taller and stronger, but catalyzed new types of health problems from tooth decay to diabetes. Its production also relied on vast areas of overseas acreage, forcing the nation to become far more dependent on global resources and creating novel environmental and geostrategic dilemmas. This biological, economic, and ecological history provides a case study in how one critical aspect of Western development – dietary change – generated the kind of unhealthy, unsustainable practices that have caused today's conjoined food and climate crises.
He is currently writing a deep, and political, history of our planet's "newest sphere" – the technosphere. This history approaches the earth's technosphere not as a recent and purely planetary phenomenon, but as the material milieu within which all human history has unfolded. The technosphere is addressed at multiple scales, from tools and machines to anthromes and anthropogenic sinks. Fundamental problems facing our species today – inequality, violence, climate change, epidemic diseases – are all viewed as being shaped, framed, or even caused by pervasive material structures and patterns.
Professor Otter has received numerous awards and honours. Diet for a Large Planet was awarded the 2021 Jerry Bentley Prize from the American Historical Association. The Victorian Eye was awarded the 2009 Morris D. Forkosch Prize from the American Historical Association and the 2008 Sonia Rudikoff Prize from the Northeast Victorian Studies Association. He has received fellowships from the National Endowment for the Humanities and the John Simon Guggenheim Memorial Foundation. He received the 2010 Paul W. Brown Award for Distinguished Undergraduate Teaching in the Departments of English and History and the 2019-20 OSU College of Arts and Sciences Mid-Career Faculty Excellence Award.
View Professor Otter's discussion about the history of science, technology and environment here.
People Filters: