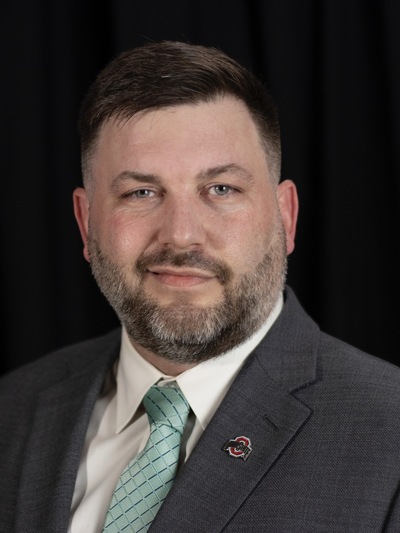 Robert Williams
Graduate Student
009 Dulles Hall
230 Annie and John Glenn Avenue, Columbus, OH 43210
Areas of Expertise
Military History
American History; US History since 1877
Diplomatic History
Human Conflict, Peace, and Diplomacy
Education
MA, History, Ohio State University, 2020
BA, History, University of North Carolina at Chapel Hill, 2018
Advisor: Prof. Peter Mansoor
Rob Williams is a Ph.D. candidate in Military History at The Ohio State University. His research focuses on the relationship between organizational culture, operational behavior, and institutional change in military institutions throughout history.  
His dissertation, "The Airborne Mafia: Organizational Culture and Institutional Change in the U.S. Army, 1940–1965," analyzes the creation and transmission of one subculture to the larger Army bureaucracy, and its impacts on Cold War institutional development. Rob argues that a maverick group of World War II airborne officers cemented a unique set of values, beliefs, and norms and that as these officers ascended to the highest ranks of the army, they transmitted this culture throughout the army in four major ways—strategic formulation, preparation for perceived atomic combat, helicopter airmobility, and strategic response forces. This research demonstrates the capacity for a tactical subculture to have an enormous effect on its parent organization as well as national strategic strategic policy during the Eisenhower and Kennedy administrations. To do so he analyze the efforts of Generals Matthew Ridgway, Maxwell Taylor, James Gavin, and their acolytes. Exploring the development of a distinctive airborne mindset through the lens of organizational culture, "The Airborne Mafia" shows that this tactical-level subculture thrust its leaders to prominence and undergirded significant strategic, tactical, and cultural changes during the Cold War that have an important legacy to this day.
Rob's work has earned multiple awards including Best Graduate Student Paper Prize at the 56th Annual Northern Great Plains History Conference and Runner-Up, Russell F. Weigley Award for Military History Paper at the 27th Annual James A. Barnes Conference. In 2022 he was a fellow at the Institute for War and Democracy and the Society for Military History's Summer Seminar in Military History at the National World War II Museum.
Rob earned a BA in History from the University of North Carolina at Chapel Hill in 2018, and an MA in history from The Ohio State University in 2020.
Selected Publications
People Filters: