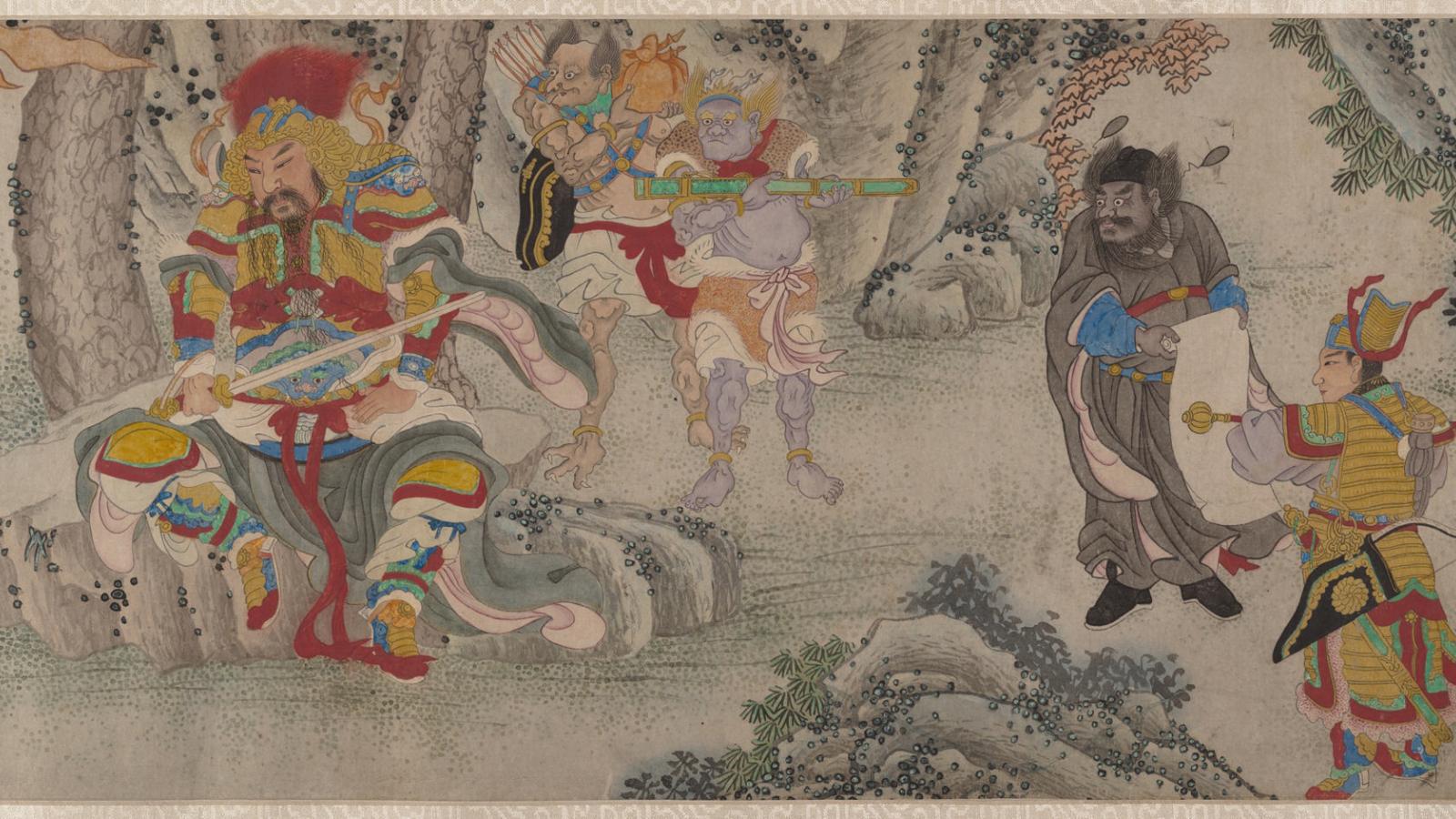 Interested in the history and culture of China, Japan or Korea?
OSU has numerous resources for learning about East Asia, its culture and history; one option provides an opportunity to fast-track your path to an Interdisciplinary Master of Arts in East Asian Studies that will prepare you for careers focused on this dynamic part of the globe. To support and encourage study of this vital region, the Department of History and the Interdisciplinary M.A. Program in East Asian Studies have teamed up to offer a combined B.A./M.A. program for students who want to advance their ability to engage East Asian cultures and societies. Students in the combined program pursue an accelerated course of study to early completion of the M.A. (providing a significant savings in tuition over separate degrees).
Frequently Asked Questions
Why Pursue a History B.A./ East Asian Studies M.A. Program?
The combined BA/MA program provides students with guidance from their undergraduate through graduate programs in a well-coordinated fashion to lay a firm foundation in history and an East Asian language. Doing so is fundamental to professional advancement in East Asia-related non-academic work and/or advanced graduate work at the doctoral level. Coursework at the undergraduate level will be planned to facilitate entry into OSU's well-regarded East Asian Studies Interdisciplinary M.A.
How is the Undergraduate Course of Study Different from the Standard History Major?
Students admitted to the program will take up to four courses (12 credits) that will count for both degrees, speeding time to completion of the M.A. degree. Students admitted to the program spend Years 1, 2 and 3 in undergraduate courses like their peers; Year 4, however, will be a combination of undergraduate courses plus graduate courses, followed by full-time graduate study from year 5. Total time to complete the M.A. degree will take one or more years after the B.A. requirements are completed, depending largely on the intensity of the student's study of an East Asian language.
Required courses for the History Major are unchanged, and the degree requirements for the M.A. are the same as for students who go through the ordinary admission process. For detailed specifics, see the History Major description and that for the East Asian Studies Interdisciplinary M.A. In brief, students in the M.A. program must do language work in each semester of enrollment, take Introduction to Graduate Level East Asian Studiesin each semester of enrollment, and prepare a cohesive major field and a secondary field. The sample programs [pdf] provided illustrate the ways that a student might fulfill requirements of both degrees. Note that both B.A. and M.A. programs provide considerable flexibility and options are available to create highly individualized courses of study.
What are the Advantages of an Interdisciplinary M.A. Program?
Although participants in our program may focus primarily on East Asian history, the interdisciplinary nature of the program requires students also to work in other academic disciplines. Political science, religion, comparative studies, geography, literature, art, economics, sociology and more are ways to acquire a broad array of intellectual tools useful in understanding East Asian societies and cultures. In addition, our program places strong emphasis on advancing the language skills essential to work in this field. In short, an interdisciplinary approach allows students more latitude to develop multiple perspectives on East Asia while also providing a solid foundation in an East Asian language – even for students who continue to stress historical studies.
What do Graduates of the M.A. Program Do with their Degree?
Graduates of the Interdisciplinary M.A. Program in East Asian Studies have gone on to work in the federal and state governments, non-profit cultural and social organizations, international education programs and Ph.D. programs at major universities in history and other disciplines. The majority of our M.A. graduates have gone into jobs rather than further academic training; however, those pursuing Ph.D.s have been highly successful in garnering fellowships and other awards to support their advanced programs.
How do I apply?
Application and eligibility information is now available.
---
[pdf] - Some links on this page are to Adobe .pdf files requiring the use of Adobe Reader. If you need these files in a more accessible format, please contact seeger.16@osu.edu.