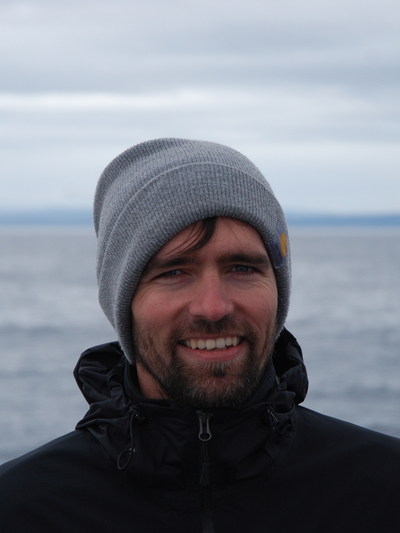 Bart Elmore
Associate Professor
167 Dulles Hall
230 Annie and John Glenn Avenue
Columbus, OH
43210
Areas of Expertise
Global Environmental History
History of Capitalism
U.S. History Since 1877
Environment, Technology, and Science
Education
Ph.D., University of Virginia
Bart Elmore earned his B.A. in history from Dartmouth College in 2004 and his M.A. (2007) and Ph.D. (2012) from the University of Virginia, specializing in global environmental history and American history. In 2012, he accepted the Ciriacy-Wantrup Postdoctoral Fellowship in Natural Resource Economics and Political Economy at the University of California, Berkeley. He then served three years as Assistant Professor in the Department of History at the University of Alabama beginning in 2013 and helped start the department's environmental history program before joining the OSU faculty in 2016. He was an Eric and Wendy Schmidt Fellow at New America in 2017-2018.
In addition to serving in the history department, Bart is a member of the Sustainable and Resilient Economy Discovery Group at OSU. His first book, Citizen Coke: The Making of Coca-Cola Capitalism (W. W. Norton, 2015) won the Axiom Business Book Award for best business commentary in 2015 and the Council of Graduate Schools 2016 Gustave O. Arlt Award in the Humanities. The project, which examines the environmental impact of Coca-Cola's worldwide operations, grew out of his dissertation at the University of Virginia, but the roots of Bart's interest in Coca-Cola run deeper, as he grew up in Atlanta, Georgia, the heart of Coke country. Continuing his research at the nexus of business and global environmental history, Bart is completing a manuscript that details the international ecological history of the Monsanto Company. It won the 2020 J. Anthony Lukas Work-in-Progress Award. He currently edits the Histories of Capitalism and the Environment Series at West Virginia University Press.
In addition to these pursuits, Bart works to reach beyond the academy and has contributed to The Huffington Post, Salon, and other popular media outlets. When not at his desk or teaching, he spends his time paddling down streams, biking up whatever hills he can find, and trekking to nearby mountains. 
People Filters: