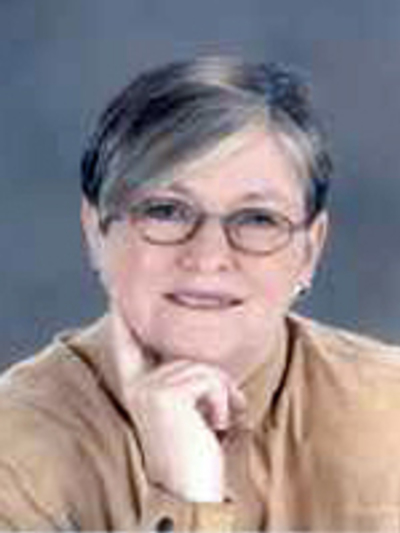 Barbara A. Hanawalt
Emeritus Professor
Barbara A. Hanawalt is a specialist in the English medieval social history. She received her PhD from University of Michigan in 1970 and taught for a number of years at Indiana University and the University of Minnesota before coming to Ohio State University as the King George III Chair of British History in 1999.
Hanawalt has published extensively in various scholarly journals and collections of essays. Her books include Crime and Community in Medieval England, 1300-1348 (1979), The Ties That Bound: Peasant Families in Medieval England (1986), Growing Up in Medieval London: The Experience of Childhood in History (1993); Of Good and Ill Repute: Gender and Social Control in Medieval England (1999); The Wealth of Wives: Women, Law, and the Economy in Late Medieval London (2007). She is currently working on a book on civic ceremonial and dispute resolution in late medieval London. In addition, she edited seven volumes of essays dealing with diverse topics in medieval studies.
Her commitment to public pedagogy includes the western civilization textbook, The Western Experience, with co-authors Mortimer Chambers, Raymond Grew, Theodore Rabb, and Isser Wolloch. She has also written The Middle Ages: An Illustrated History for Oxford University Press Children's an Juvenile Division and The Medieval World, 400-1450.
She has been the recipient of a number of fellowships and honors including Fellow of the Newberry Library, Fellow at the Institute for Advanced Study in Princeton, Fellow of the Wissenschaftskolleg in Berlin, Fellow of the National Humanities Center, and Fellow of the Netherlands Institute for Advanced Studies. She has twice held National Endowment for the Humanities fellowships, an American Council of Learned Societies fellowship, and a Guggenheim. She is a fellow of the Medieval Academy of America, The Royal Historical Socieety, and The Antiquarian Society of London.
Hanawalt's commitment to medieval studies is a very substantial one. She was Director of Medieval Studies at the University of Minnesota for six years and Director of the Center for Medieval and Renaissance Studies at Ohio State University for two years. She has served as President of the Medieval Academy of America and President of the Social Science History Association.
People Filters: