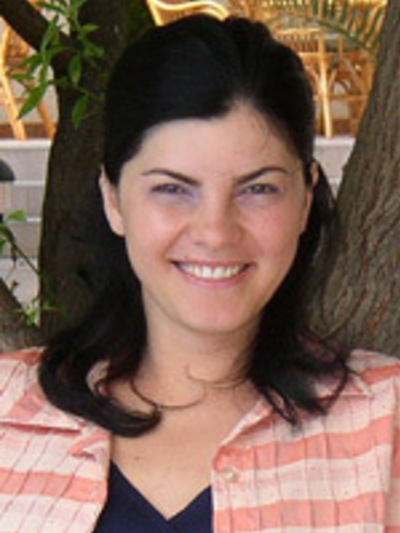 Education
Ph.D. (2015), The Ohio State University
B.A. (1998), M.A. (1999), Ph.D. (2005), University of Ovidius (Romania)
A historian of the late Ottoman Empire (19th – early 20th centuries), Dr. Hunt has extensive training in Ottoman, Islamic, Middle Eastern, Modern European, and World history. Primarily a social historian, she focuses on religious communities, identity formation, borderlands, nation-building, intellectual transnational networks, emigration movements, and the impact of war on human life. Her areas of interest and expertise are located in the Middle East and the Balkans, more specifically, Turkey and Romania. At Kenyon College, she will offer introductory courses in the history of Europe, borders and identities in Europe and the Middle East, and contemporary issues in world history.
Her current book project, "Changing Identities at the Fringes of the Late Ottoman Empire: The Muslims of Dobruca, 1839-1914," examines the transition of Dobrucan Muslims from imperial subjects to nation-state citizens from the beginning of the Ottoman reform era (1839) to the advent of World War I (1914). It presents an in-depth analysis of long-term patterns of group identity formation and development in both imperial and post-imperial settings. By employing official documents, private letters, diaries, and newspaper articles written in Ottoman Turkish, modern Turkish, French, English, and Romanian, as well as a relevant secondary literature, her project constitutes an innovative way of looking at identity formation and development among religious communities living in territories that transition from empire to nation-states in Europe and the Middle East. For this project, Dr. Hunt received funding from the American Research Institute in Turkey, the U.S. Department of Education (Fulbright-Hays Doctoral Dissertation Research Abroad), and The Ohio State University. She presented her research in seminars, conferences or as a guest speaker at Columbia University (2019), University of Illinois-Urbana Champagne (2018), University of Sofia, Bulgaria (2017), University of Maynooth, Ireland (2016), George Washington University (2014), University of Oxford, UK (2013), Koç University, Turkey (2011), The American Research Institute in Istanbul, Turkey (2011), and the University of Bucharest, Romania (2011).
Dr. Hunt has published a book in Romanian on the status of non-Muslims living in Islamic territories during the classical age of Islam (2003), and several articles, book chapters, and book reviews in peer-reviewed publications. In the near future, she is planning to work on a comparative study focusing on how the Muslims of Europe and the Middle East experienced war during the long 19th century. 
A native of Romania, Dr. Hunt received her B.A., M.A., and Ph.D. in History from the University of Ovidius. In May 2015, she graduated from The Ohio State University with a Ph.D. in Ottoman/Islamic, European, and World History. Prior to coming to Kenyon, she taught courses in the Early Islamic History, Modern Middle East, Islamic World, Modern Europe, and World History at Franklin & Marshall College (2017-18), Denison University (2015-17) and The Ohio State University (2012-15).
 
Refereed journal articles
"The Crimean War and its Impact on the Tatar Population of the Dobruca Region." The Routledge Handbook of the Crimea (Forthcoming in 2021).
"What the Motherland (Patria) Wants is Enlightened, Honest, and Respectable Citizens: Muslim Children in Ottoman and Romanian Schools before the Great War." Irish Slavonic Studies 26 (2017): 42-56.
"Speaking National" in Dobruca: Muslim Adaptation to Romanian National Policies during the Long Nineteenth Century." Revue des Études Sud-Est Européennes LII/1-4 (2014): 145-69.
"Seeing Like a State": Romanian Policies in Northern Dobruca and the Muslims, 1878-1914. Studia et Documenta Turcologica 1 (2013): 53-84.
Book reviews
Review of Eugene Rogan. The Fall of the Ottomans: The Great War in the Middle East. New York: Basic Books. 2015. 485 pp.
Review of Empire and Belonging in the Eurasian Borderlands. Edited by Krista A. Goff and Lewis H. Siegelbaum. Ithaca and London: Cornell University Press, 2019. Forthcoming in Nationalities Papers.
People Filters: