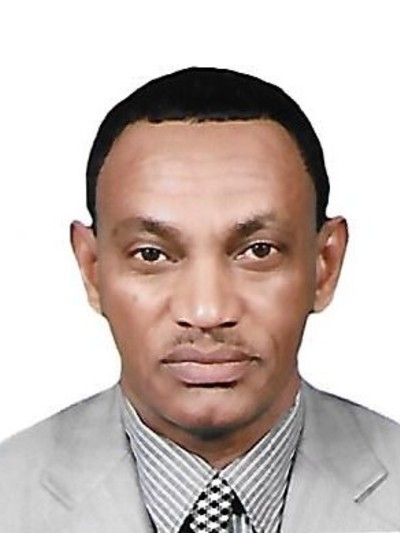 Ahmad Sikainga
Professor
171 Dulles Hall
230 Annie & John Glenn Avenue
Columbus, OH
43210
Ahmad Sikainga; B.A. and M.A. from Khartoum University (Sudan); Ph.D., University of California, Santa Barbara.

Professor Sikainga' s academic interests embrace the study of Africa, the African Diaspora, and the Middle East with a focus on slavery, labor, urban history, and popular culture.  The geographical focus of his research is the Sudan, the Nile Valley, North Africa, and the Persian Gulf. His publications include: Sudan Defense Force: Origin and Role, 1925-1955 (1983), Western Bahr al-Ghazal under British Rule, 1898-1956 (1991), Slaves into Workers: Emancipation and Labor in Colonial Sudan (1996), City of Steel and Fire: A Social History of Atbara, Sudan's Railway Town, 1906-1984 (2002). He co-edited Africa and World War II (Cambridge, 2015), Post-conflict Reconstruction in Africa (2006), and Civil War in the Sudan, 1983-1989 (1993). In addition, he has published dozens of articles and book chapters. Professor Sikainga' s research was supported by fellowships and grants from such institutions as the National Endowment for the Humanities, Andrew Mellon Fellowship at Harvard University, the American Council of Learned Societies, the American Philosophical Society, and the Social Science Research Council, just to name a few. Professor Sikainga is currently working on two research projects. The first deals with slavery and wage labor in the Persian Gulf, with a focus on Qatar. The second examines the role the slavery and ethnicity in the development of popular culture in contemporary Sudan.
Prior to joining OSU, Professor Sikainga held teaching positions at the City University of New York, North Carolina Agricultural and Technical State University, Ahmadu Bello University in Nigeria, and Qatar University. His course offerings at OSU include survey courses in Africa history, the African Diaspora, Africa and World War II, Conflict in the Horn of Africa, Muslim Spain and North Africa, Social Change in Contemporary Africa, and Revolution, Nationalism, and Socialism in Africa.
People Filters: