April 18, 2023
Congratulations to Nicholas Breyfogle!
Image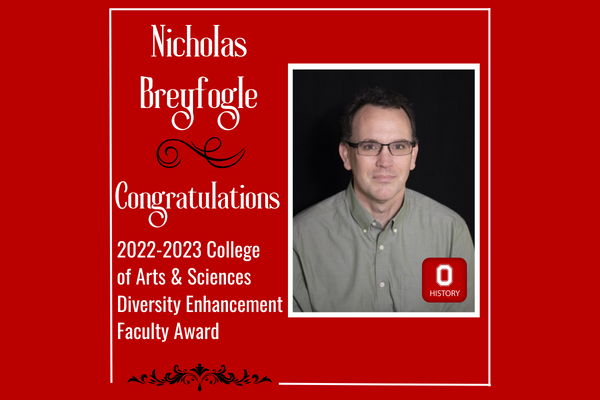 Description
Congratulations to Nicholas Breyfogle on winning the 2022-2023 College of Arts & Sciences Diversity Enhancement Faculty Award. 
The award recognizes the outstanding accomplishments of any faculty member or team of faculty members in the College of Arts and Sciences whose research, teaching and/or service/outreach activities promote diversity and support a culture that embraces and exhibits inclusive excellence, community, and openness.
Congratulations, Prof. Breyfogle!
---