November 21, 2022
Graduate Students Present Papers at Social Science History Conference
Image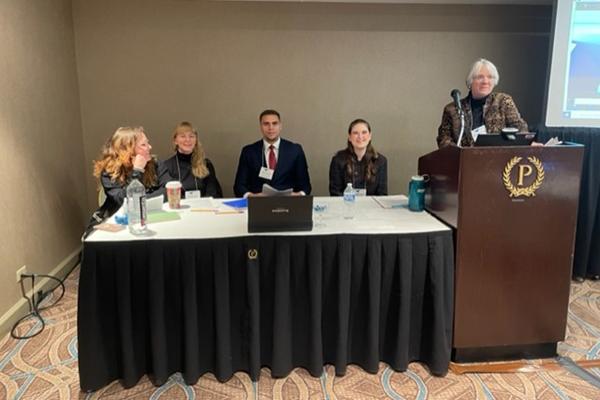 Description
At the Social Science History Conference in Chicago this past weekend, graduate students Hannah Keller, John Rochford, Tori Paige and Sydney Heifler presented individual research papers on the panel, "Gender Crises in Past and Present: Grappling with Shame and Identity during Times of Upheaval". The panel was moderated by Prof. Michelle Mouton, UW-Oshkosh.
Congratulations to John Rochford who won one of the travel grants for graduate students from the Social Science History Association based on his paper proposal. The organization awards a total of 20 of these grants per year and they are highly competitive.
Graduate students celebrated with Prof. Birgitte Soland at a luncheon after their presentations.
---