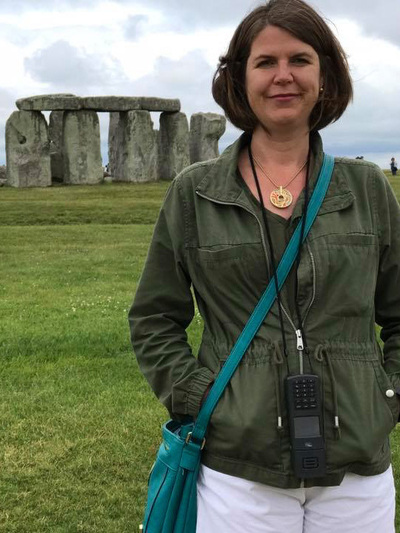 Sara M. Butler
Professor and King George III Chair in British History; Director, Center for Historical Research
she / her
269 Dulles Hall
230 Annie & John Glenn Avenue
Columbus, OH
43210

Office Hours
Wednesdays, 8:30 to 10:30
Areas of Expertise
Medieval History
Women's, Gender and Sexuality History
Religion in History
Education
Ph.D., Dalhousie University (2001)
M.A., University of Toronto (1996)
B.A., York University (1995)
Sara M. Butler, a Fellow of the Royal Historical Society, began her career with twelve years at Loyola University New Orleans, attaining the rank of Gregory F. Curtin, S.J., Distinguished Professor, and where she founded the Legal Studies interdisciplinary minor program and co-founded the History Pre-Law major, before joining The Ohio State University in the autumn of 2016.
Dr. Butler's research publications lie in the social history of the law. 
She has authored four books: 
She has co-edited a festschrift in honor of Cynthia J. Neville's retirement with Krista J. Kesselring, entitled Crossing Borders: Boundaries and Margins in Medieval and Early Modern Britain (Brill, 2018); and she has co-edited a volume of studies with Wendy J. Turner, entitled Medicine and the Law in the Middle Ages (Brill, 2014).
She has also written on subjects such as suicide, abortion by assault, coverture, medical malpractice, singlewomen, and more recently on juries of matrons. In 2007, Sara was awarded the Sutherland prize by the American Society for Legal History for her article, "Degrees of culpability: Suicide verdicts, mercy, and the jury in medieval England," (Journal of Medieval and Early Modern Studies 36.2, 2006). Her current research focuses on inquests of hate and spite, that is, malicious accusations of homicide in thirteenth-century England.
Dr. Butler is also the co-founder of an online blog entitled "Legal History Miscellany," with Katherine Watson (Oxford Brooke's University) and Krista J. Kesselring (Dalhousie University), with the goal of making England's early legal history accessible to a broader audience.
Her undergraduate courses include:
Dr. Butler is open to accepting new PhD students whose geographic focus is medieval England, particularly those with thematic interests in women / gender, marriage, law, medicine, and/or violence. Those who are interested in applying to work with Dr. Butler, should reach out by email first to discuss research possibilities.
Her interests outside the classroom involve reading Canadian-authored fiction, cycling, travel in Europe, crocheting, and hanging out with her family and three dogs.
People Filters: