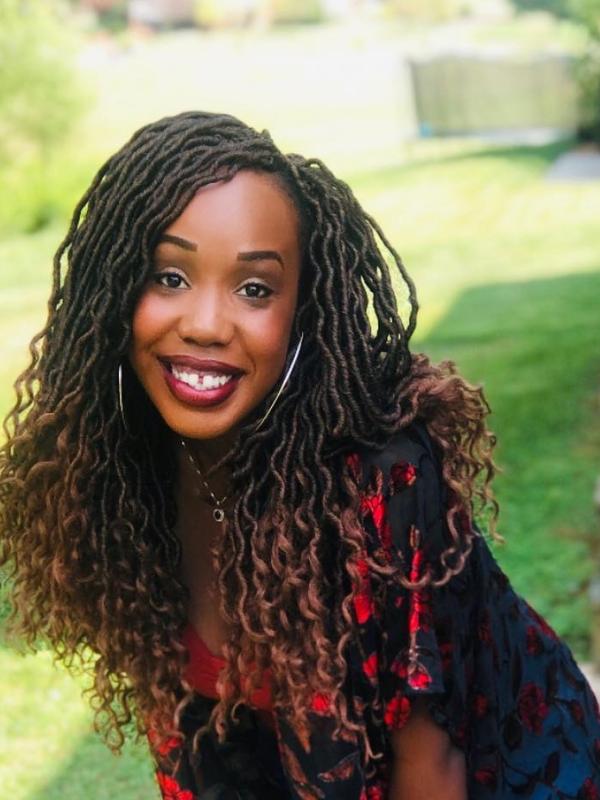 DeAnza A. Cook
Assistant Professor
she/her
169 Dulles Hall
230 Annie & John Glenn Avenue
Columbus, OH 43210
DeAnza Avonna Cook (she/her) is a provost postdoctoral fellow and incoming assistant professor of contemporary African American History and Black Leadership at The Ohio State University. Her research specializes in race, social reform, and American law enforcement during and after Civil Rights Movement struggles in the 1960s. She deeply enjoys studying histories of social justice and social struggle and delights in teaching true stories about power and politics; policing and punishment; and freedom and liberation. DeAnza's writing on criminalization and law enforcement in America's past and present is featured in the Metropole, Black Perspectives, and Annual Review of Criminology.
DeAnza was born in Jacksonville, FL, but she spent most of her childhood in the beautiful Blue Ridge Mountain region of small-town Virginia. She graduated with a BA in History in 2017 from the University of Virginia where DeAnza studied the intellectual history of broken windows policing in America. Thereafter, she earned a MA and PhD in History from Harvard University in 2019 and 2023 respectively. DeAnza's dissertation, Soul Patrols: Race, Representation, and the Limits of Police Reform in America, 1962-2022, examined the evolution of police reform, police-community partnerships, and experimental crime control in Boston and beyond at the dawn of the 21st century. Her current project builds upon her doctoral research to explore how evolving ideas and newfound identities in the American law enforcement profession ultimately revolutionized urban police business at the neighborhood and national level throughout the post-Civil Rights era. 
Before joining the faculty at The Ohio State University, DeAnza taught a Race, Civil Rights, and Constitutional Policing seminar for law enforcement officers in Virginia, as well as an African American History course for incarcerated youth and adult students in Massachusetts. She volunteers with Boston-based organizers with the Democracy Behind Bars Coalition to advance Jail-Based Voting Rights and Felon Re-enfranchisement and to advocate for CORI reforms and Reentry resources for people most directly affected by policing and incarceration. Above all, DeAnza is passionate about learning Black History in addition to educating and empowering people inside and outside of prison walls. She adores cross-country roadtrips and returning to Boston and down South to visit family and friends, and she is a beloved cat mommy to Nala.   
People Filters: